This podcast is sponsored by SolarWinds. Be sure to check out their new Tech Publication, Orange Matter, to learn more about the other SolarWinds Head Geeks.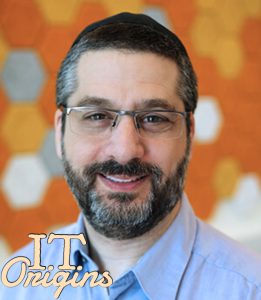 Leon Adato is a Head Geek at SolarWinds. 
This week on the podcast, we have an interview with SolarWinds Head Geek Leon Adato, recorded on-premises from our lovely Hudson, Ohio offices. We discussed how Leon went from Theater major to working in tech education, what exactly a head geek does, and finishes with some great career advice.
A full transcript of the interview is available here.
Podcast: Play in new window | Download (Duration: 53:07 — 30.8MB)
Subscribe: Google Podcasts | RSS
Table of Contents
0-0:40: Host intro
0:40 – 10:10: IT Origins Story
10:10 – 12:25: What is a Head Geek?
12:25 – 15:24: When Did Single Pane of Glass Enter the IT Lexicon
15:24 – 22:58: Biggest Change Since You Started Your Career
22:58 – 27:05: Current Worst Trend in IT
27:05 – 32:45: Current Best Trend in IT
32:45 – 38:57: Where is IT Going in the Next 3-5 years?
38:57 – 44:23: Book Recommendations:
44:23 – 46:43: First Computer You Owned
46:43 – 48:06: What Do You Do When You're Not Working in IT?
48:06 – 50:03: How Do You CXaffeine?
50:03 – 50:40: Who Do You Want to See on IT Origins?
50:40: Career Advice