How SD-WAN Complements the Next Generation of Technology
In August of 2010, Marc Andreessen penned an article for the Wall Street Journal titled "Why Software is Eating the World." This was perhaps one of the most insightful articles the tech world has seen in the last few decades.
Software truly enables the next generation of everything. Netflix is the next generation movie theatre and TV networks able to connect billions of people to the content they want to see. Traditional movie theatres had to hope the movies they decided to show were desirable. Netflix uses sophisticated algorithms to suggest content you are likely to appreciate based on the desires of similar viewers.
Airbnb owns no real estate, but they are the next generation of hospitality by connecting guests with rooms, apartments, and houses around the world.
Amazon is the world's largest seller of merchandise and the next generation of the mall. Uber is the world's largest taxi company and it uses its routing engine to efficiently deliver vehicles globally.
In these examples, there is a common theme. Routing. Content, guests, merchandise, and vehicles are efficiently routed to their destination.
What this tells us is more efficient and scalable routing can often be the underpinning of the transformation of industries, and in the process, unlock billions of dollars of hidden value. This idea, when applied to data, is aiding numerous new technologies in much the same way.
SD-WAN, or software-defined wide-area networking, leapfrogs the traditional WAN solutions it replaces. WANs allow organizations to extend their computer networks over large distances, connecting remote branch offices to data centers, while delivering applications and services with assured performance. Traditional WAN can lead to challenges such as network congestion, packet delay variation, packet loss, and outages.
SD-WAN solutions address these network problems and bring even more value to the company deploying them via a software-defined approach. At branch locations, routers can be either replaced with newer hardware devices or replaced with virtualized appliances that can control application-level policies and offer a network overlay over numerous commodity Internet links.
SD-WAN provides assured performance through application policies and traffic prioritization. As a result, it ensures important applications like video conferencing sessions can be prioritized over non-essential applications such as YouTube or music streaming. CRM can take priority over web browsing or backups.
Just as software is changing the world, SD-WAN is complementing it. Here are some examples:
The Next-Generation Data Center
The mobile and cloud era is changing line-of-business expectations of IT. Forced teleworking brought on by the COVID-19 pandemic has only made the situation more challenging. A Software-Defined Data Center (SDDC) approach assists IT organizations in agile delivery of resources needed for applications and services in the on-premise data centers.  The VMware approach to the SDDC is a prime example in this space.
The SDDC architecture makes the hybrid cloud possible as it can be extended from an on-prem environment to the public cloud. To logically define all infrastructure services, the SDDC applies the principles of server virtualization—that is, abstraction, isolation, and pooling—to the remaining infrastructure services. SDDC management is automated through a centralized management platform, which controls both on-premises and off-premises resources.
Applications in an SDDC run on logically defined resources for which the underlying hardware is abstracted away. In other words, the SDDC architecture is hardware agnostic, with the requirements as basic as x86 servers, with disks, and a simple packet-forwarding network backplane
SD-WAN complements the SDDC as it abstracts physical WAN transports, including LTE, Wi-Fi, and satellite. In addition, like SDDC, it also provides centralized management and cloud-delivered services.
Hyperscale computing is a distributed infrastructure that can quickly accommodate the increased demand for computing resources without requiring corporate to own physical space, cooling, or electrical power. It can be described as "the next generation of computing" and it is characterized by standardization, automation, redundancy, high-performance computing (HPC), and high availability (HA). Typically, hyperscale data centers are run by the likes of huge tech companies like Google, Apple, Amazon, and Facebook.
A hyperscale data center needs to support thousands of physical servers and millions of virtual machines (VMs), magnitude higher in scale than a traditional corporate data center.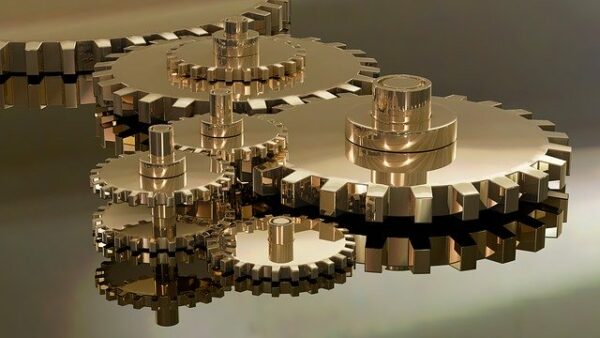 These truly massive data centers typically run any applications at scale. Quite often, they exchange data with corporate headquarters, branch offices, and geographically distributed users. In addition, the applications they run must be accessed by users around the world, regardless of the types of transport they have. In order to take advantage of a hyperscale data center, SD-WAN is the perfect complement as it delivers the required application performance using one or more physical transport options.
VMWare utilizes a technology called Dynamic Multipath Optimization™ (DMPO) which provides continuous link monitoring, dynamic steering of traffic on a per-packet basis based on real-time network conditions and corporate-wide business policy, and providing on-demand remediation to protect against link degradation or failures.  DMPO delivers sub-second blackout and brownout protection to improve application availability. It remediates link degradation through forward error correction, activating jitter buffering, and synthetic packet production.
Edge Computing 
Edge computing is the idea of placing powerful processing data centers at the edge of the network, closer to where the data is, providing local compute resources to certain applications and reducing the amount of data to be transmitted over the WAN links. A factory with cameras trained on an assembly line needs to have the video feed sent to an edge data center to have AI applications quickly determine if there are any product defects. The faster this can be done, the better it is for the factory, as it does not waste time or resources producing imperfect products.
Local compute and processing accelerate performance. This is why they have been placed at the edge and not cloud, in the first place.
SD-WAN is an ideal complement to mission-critical edge applications as it can ensure application performance levels are met.
Next Generation Internet
While the internet has brought about tremendous technological improvement, the quality of connections can often be substandard.
By using the intelligence built into a platform like VMware SD-WAN by VeloCloud you can ensure that traffic is utilizing the links most efficiently so all applications can see benefits whether they are located on-premises or in the cloud.
SD-WAN solutions utilize an intelligent software overlay that comprised of SD-WAN edges and cloud gateways, all managed by an SD-WAN orchestrator. Cloud gateways are located in top-tier service provider POPs, either managed by VMware or its service provider partners. Standing up and scaling of deployments became easy because of these cloud gateways. This whole concept can be referred to as next-generation internet.
As technological advancements such as those outlined above continue, we look to SD-WAN products from VMWare to complement them. Their solutions provide simplicity, ease of management, and assured application performance, helping organizations to meet current and future challenges.