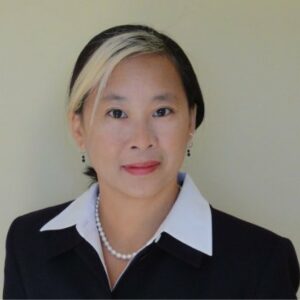 Micheline Murphy is coming to Networking Field Day 21! Micheline is a retired criminal defense lawyer who switched paths to IT. In 2017, she got her CCNP in Route/Switch, in 2018 she passed the CCIE Data Center written exam and the CCDP, and now in 2019, she is chasing "The Digits." She is a regular content contributor on the Cisco Learning Network, posting on the VIP Perspectives page and answering questions in the data center space.
Connect with Micheline at @MichyfishMurphy on Twitter, the web, or the Tech Field Day web site.
How did you get into Technology and IT?
I'm a retired lawyer… how I got into IT is a great story! Ask me about it sometime!
What do you do now?
Right now, I'm studying for the CCIE Data Center full-time. In my spare time, I write and I'm currently training for ski patrol in the winter. In the next 3-5 years, I see myself in a position that is customer-facing, which would make great use of my blend of soft skills and technical expertise. I can also see myself working in a more technical role helping customers hands-on troubleshoot their own problems.
If you weren't working in IT, what would you be doing instead?
If money were no option? Who knows? Archeology, marine biology, medicine, fiber artist, writer? I already did law…
What are your biggest challenges?
Creating my human network in the industry… and clowns. Definitely clowns.
What are you most excited about seeing at the event?
I can't wait to meet all the cool people!
What was your first computer?
The very first computer I bought by myself was a PC that ran Windows 3, I think. It had a big, fat CRT monitor that sat like some ugly, warty toad on my kitchen table. I still remember that the check I wrote for it was four-digits and the largest I had ever written before.
Today, I'm an Apple girl, and my go-to is the MacBook Pro. So tiny… so fast.
What do you do in your spare time (hobbies)?
In the summer, I boat. In the winter, I ski. I like to cook, knit, and occasionally hit the heavy bag.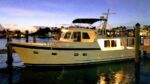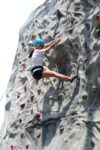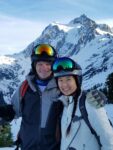 How do you manage your work/life balance?
Since I study full-time right now, I study as if it were a paying gig. I start in the morning, study until lunchtime, take a break, and then study until quitting time. After hours is for me.
If you could have ONE super power, what would it be?
Flying… definitely flying. As a short Asian woman fated to get shorter as I age, that top shelf keeps getting farther away!
What is your favorite movie?
Come on! You can't ask that question!
Favorite Star Wars: Rogue One
Favorite Star Trek: Star Trek: Into Darkness
Favorite DC: Wonder Woman
Favorite Marvel: omg… the whole universe, except maybe the first Captain America
Favorite Anime: Howl's Moving Castle
Favorite Animation: Brave
Favorite Disney: Mulan
What is your favorite kind of ice cream?
Being lactose-intolerant, [email protected]#$ ice cream! I'm all in for a good cupcake… any flavor but mint. Higher frosting to cake ratio than just a slice of cake, don't you know.
Thanks, Micheline! We're looking forward to having you at Networking Field Day 21!