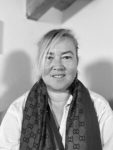 We have a new delegate making her debut at Networking Field Day! She's a fan of fast cars, animals, rock n roll, and started her own magazine. That's right, we're excited to welcome Kerstin Stief! Kerstin recently took some time to tell us about herself and her journey getting into technology.
Check Kerstin out on Twitter @Fraustief_in_IT, on the Tech Field Day Website, or her website. Let's learn a little bit about Kerstin!
How did you get into technology and IT?
That was an accident. I actually trained as an electrician in the GDR, where I grew up. After working in the profession for two years, I wired airplane hangars for the Canadian Air Force in the Black Forest. Then I did another apprenticeship, this time in business, which was was kind of boring, and somehow I ended up in the music business. I worked as a promoter for a record label and was on tour with bands like Sahara, Virgin Steele, Massacra, Axxis, Gotthard, or Riverdogs. That was very exciting, but somehow also restless.
In 1999 I went to a temporary employment agency and they placed me as a secretary at a sales office of a French software manufacturer. After one month, I became the webmaster and first-level support there. The company is called Esker, they developed terminal emulation software.
At Cebit 1999 (then Europe's COMDEX), I said goodbye to mainframes. Networks were so much more fascinating – and there weren't that many of them back then. UUNET built one of them. The times were easy for career changers. And technology has always fascinated me. The dot.com-business, too 😉
Esker and UUNET have spoiled me forever. Tech? The bigger, the better. Mainframes, global backbones, large data centers – that's where I feel at home. In the meantime, I've added high-security, disaster recovery, and HPC hardware.
What do you do now? Tell us a little about your current role.
I write concepts, website texts, white papers, or blog posts for others. This is paid reasonably well, but there's no fame! So for my salvation, I have started my own magazine.
What are your biggest challenges?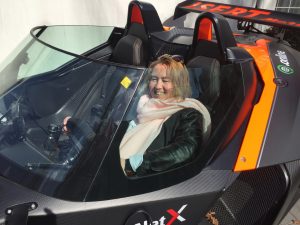 I have so many ideas, but there is no one to implement them. And I am impatient. It's also possible that I always think too quickly.
What was your first computer? What was great about it? What is your go-to computer now?
The first computer I came into contact with was a KC85/2. Its OS was called CAOS: Casette Aided Operating System. Later I worked mainly with the computers of others. I was not really in love again until 2006 when I saw HIM. The most beautiful computer on earth: a C94. Unfortunately, I never had a T90. Instead, I started collecting SGI workstations. I had them all including an ONYX workstation, but not a Tezro. Today I am surrounded by Apples.
How do you manage your work/life balance?
Destroying designer shoes and clothes to make something unique out of it helps. In more complicated situations, mixing cocktails saves lives. Unfortunately, there are hardly any opportunities for more power to be installed. If anything else fails, I declutter my closet.
If you weren't working in IT, what would you be doing instead?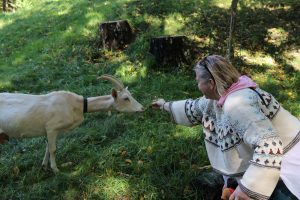 I would most likely do something with animals.
What do you do in your spare time? Do you have any hobbies?
Break things to understand them or make something better out of them is my favorite. When I am not too depressed, I take my SUP-board to the lake.
What are you most excited about seeing at the event?
NOKIA could be a surprise. I know them for many years and I think it's one of the most underestimated Telco equippers in the world.
What is the coolest thing you're working on right now?
I can not decide. I work exclusively on cool things.
Who inspires you?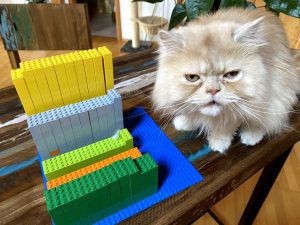 My tomcat Casimir inspires me, but also Elon Musk, Richard Branson, Boy George, Pirates (THE pirate), and things like camping in Istria on the Mediterranean sea or hiking in the rock cities of Ceský ráj.
As a child, what did you want to do when you "grew up"?
A reporter of course!
What movie character would you like to be and why?
Actually, I am Ms. Lion. Already when I was a child, as a dog, I saved the world. Of course, no one understood and I was quite lonely. Maybe that's where the ability to work as a copywriter comes from. Apart from this – and my unmistakable sense of getting into trouble – I live(d) a regular life. Thanks to Marvel's unbroken popularity and the rise of the avengers, I later got the fame I deserved.
What is your favorite thing about what you do?
That's three things, actually: I do what I want, when I want, where I want.
If you won the lottery and could retire, what would you do with your time?
I'd do the same as I am doing now. Just more relaxed. And I would save the planet.
Thanks for telling us about yourself and sending over some great pictures! We're excited to have you be a delegate and bring your unique experience and story to the team! We also expect to see some more of Casimir during some of the event's downtime. 
Watch Kerstin in action at her first Field Day event, Networking Field Day 25 from May 12-14!