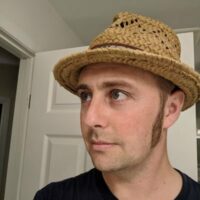 You probably know Tony Efantis. You know, the guy with the sideburns. 🙂 He is a Cisco Champion and currently holds the Cisco CCIE# 64908 certificate. We are excited to share that Tony is coming to Networking Field Day 22!
Connect with Tony at @showipintbri on Twitter, the web, or the Tech Field Day web site. You can even catch his videos on YouTube. Yes, he is even on YouTube. Let's get to know Tony! 
How did you get into technology and IT?
I'd like to separate those two items.
I was always into technology. I got my first computer at age 12 and continued to always learn more and do more and stay ahead of the crowd at the time.
Sadly I did not pursue this as a career. I choose to make it on my own through working construction jobs and starting my own construction company. Times were tough and being a small business owner in a tough economy was even harder, especially while trying to grow the family (2 kids), there just wasn't enough income. As a family, we would save more money if I didn't go to work and became a stay at home dad, so that's what I did.
But I didn't just lounge on the couch! I signed up for night classes at the local community college and started the Cisco NetAcad CCNA program. I found the CLI and subnetting came easy to me (or easier than others in the class) and I excelled. Every time I was working proficiently with Cisco gear people would ask "where do you work?", sadly I wasn't working and never had an IT job at that point.
I sort of accidentally fell into my first IT job which was a combination help-desk and on-site technician role. It was fun until it wasn't. I didn't really touch networking gear and wasn't in line with my training. So I continued to study onward and pursued my CCNP. I completed two-thirds of my CCNP before moving jobs to a more network and security-focused job.
From there I was given the opportunity to participate in some cool and large networking projects for the DoD and the rest is history.
What do you do now? 
I've been with my current company for four and a half years (at the time of this writing), my roles have evolved over the years as I have worn many hats.
Currently, I'm the lead engineer for a DoD prototype. We are bringing a new capability to the DoD in a way that's new to them. It's really cool tech that will change the way we view the open internet for users.
I'm also working on IRAD for my company, bringing some of the products and projects we build into new areas.
What are your biggest challenges?
My biggest challenges are having the time in my personal life to stay ahead of the curve and always learning something new. There doesn't seem to be enough time in the day to get ahead.
I never learned a modern coding language and this is proving to be a disadvantage when I have to admit "I can't code".
I hope to remedy that this year.
Where do you see IT going in the next 3-5 years?
In 3-5 years I don't think we'll be too far from where we are today. I don't think that's enough time to see and realize real change in our communities. Screens will get better, compute will get faster & more efficient and, battery life will still suck.
As for networking, it seems that programmability is what going to be driving us for the next few years. We can't ignore that Cisco is throwing a lot behind its DevNet sector and the rest of the industry will have to follow.
Network security (boundary security) is becoming less and less effective. I believe a real trend for network security is going to need to be 90% end-point based and 10% network-based. Whereas currently I see companies and agencies still investing heavily in network boundary protection, I don't believe this is an effective play for the long term. We must move to an end-point way of thinking and all the intelligence and visibility we have at the network layer needs to be pulled from the endpoints and centralized.
What was your first computer? What was great about it? What is your go-to computer now?
My first computer was built by a local PC shop. It was a Pentium II. I don't remember much about it other than the CRT monitor and that nasty beige color that all computers came in ;P
I've been leveraging a Surface Pro 4 for almost 4 years and it has served me well, although mine is starting to show a physical defect and I might be in the market for something new 😉
I'm not too particular about the specs on devices. Most of heavy computing I'm doing is happening on a server or someone else's cloud.
I'm wondering could I get by with a Chromebook for everyday use? We'll see.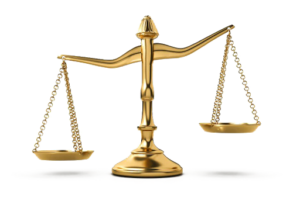 How do you manage your work/life balance?
There's a balance? Where?
If you weren't working in IT, what would you be doing instead?
It's hard not to answer this in a joke. I ask myself this question all the time and I don't really have an answer. I'm sure that whatever I would be doing I still would be dabbling on the computer on the side with a cool project or learning something.
In today's work everything revolves around IT and computers. Even the auto-mechanic that changes my oil can set up his own Wifi and follow instructions to build something with a RaspberryPi. No matter what we would be doing "instead of IT" it will always include IT.
What do you do in your spare time? Do you have any hobbies?
I used to have hobbies. A lot of them.
I've played bass for nearly 20 years and have always surrounded myself with music one way or another. I love building little projects and spending a day in the workshop tinkering.
In a previous life I skateboarded all the time. Now, I still like to albeit a bit more conservatively.
My hobbies are still tech-related. In my spare time, I'm tuning up my home network. Adding a new tool for capture or visibility. Doing planned maintenance. Hardware upgrades. It's fun for me.
What are you most excited about seeing at the event?
I'm familiar with many of the companies presenting, I'm most excited about getting up close and personal with the companies and products I'm not familiar with and hope that I have some great takeaways that will enable me to provide better engineering services for my customers.
What is your current obsession?
Suricata. When I lay in bed I'm hitting the 'read-the-docs' page until I fall asleep.
Suricata and docker.
If you had a theme song, what would it be and why?
Probably anything from Rage Against the Machine. There are a couple single song outliers from other bands but RATM is a safe bet for me. Maybe Tool. I don't know.
Do you have any hidden talents?
Hidden… no. All my talents are upfront. I skateboard. I play music. I have fun. I network.
Who would you most like to swap places with for a day (celebrity, family member, animal, etc.)?
If I could swap places with someone for a day I would choose my kids. I wish I could see the world through their eyes. I bet it would make me a better father and better person.
If you could have dinner with anyone, living or dead, who would you choose and why?
I don't have an answer for this. I sat and sat and thought about it until I realize I couldn't decide. If I could change the question a bit, I'd like to have dinner with a long distant relative in generations from now beyond my own life span just to see how we've fared and how the world has changed and if anything we've done in this lifetime even mattered.
What was the last book you read?
The Cuckoo's Egg by Cliff Stoll
It's really the start of cyber security, network monitoring, visibility and hacking attrition. It's a true story. I don't mean 'based on a true story', I mean its true story written by the person who was at the center of it. Most people don't even know this took place.
Thank you, Tony! This has been great! 
Networking Field Day 22 is happening February 12-14, 2020. Mark your calendars, so you can catch the presentations live!