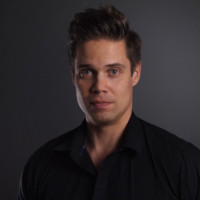 We are excited to announce that Markus Leinonen will be a first-time delegate at Tech Field Day Exclusive at Commvault GO 2019. He is a big fan of things like nuts-n-bolts, blinking LEDs, and flashy bells-n-whistles! You can connect with Markus at @markusleinonen on Twitter, the web, or the Tech Field Day web site.
How did you get into Technology and IT?
This could take a while. 😉 But let me just put it simply: I got my first computer, a Commodore 64, when I was 5 years old. From that moment on, my soul was sold to technology. Everything I've done ever since has been about computers, technology, and IT, in some shape or form.
What was your first computer, what was great about it, and what is your go-to computer now?
Ah, memories! As mentioned before, Commodore 64. I can still remember how it feels to type with it, fast-forward with the tape drive and the joy of Basic'ing "Hello world" on the screen. By the way, I still have it; fully functional and in mint condition! I would love to own the most powerful computer for video editing, but I spend so much time on the road that I have to compromise on that. That's why I am using a fairly powerful ultrabook, Dell XPS 13″ at the moment.
Can you tell us a little bit about what you do now?
For one, I am proud to help enterprise IT companies in their sales efforts by delivering trainings, webinars, competitive analysis, etc. I mostly work with Hewlett Packard Enterprise and their channel partners. Secondly, what I am most excited about at the moment is making videos of enterprise IT! For example, I have my own Youtube channel about everything enterprise IT! Check it out! 
What are your biggest challenges?
This is an easy one: to keep up with the pace! I have a bad habit of trying to know everything about everything, from business and tech points of view. There's just so much happening in enterprise IT nowadays; companies buying each other out, innovating new things, coming up with new ways to consume IT… it's quite overwhelming. But at the same time that's exactly what makes enterprise IT and events like Commvault GO so interesting!
Where do you see IT going in the next 3-5 years?
IT is going to be ever more invisible to the customers, easier to consume, and even more flexible, with more options available. "Traditional" enterprise IT companies like HPE, DellEMC, NetApp, etc., will rapidly adopt lessons learned from the public cloud and move to consumption based IT. This way providing the most important value of public cloud, the cloud experience, independent of hardware location.
If you weren't working in IT, what would you be doing instead?
Probably looking for a job in IT.
What are you most excited about seeing at the event?
Everything related to Commvault! I am not extremely familiar with what all Commvault does, so I am hungry to learn everything about them. I am especially interested in their partnership solutions with HPE and obviously the recent acquisition of Hedvig. 
What is your favorite movie? Tell us about some of your favorite parts or characters.
Damn! This is too difficult…I have SO many #1 favourite movies! 😉 If I had to mention one movie, it would be the first Godfather. I am generally a fan of special effects, starships, and wizards, but there's just something astonishingly captivating about the Godfather story that makes that 3 hours go by in a moment. In the end, it's the storytelling that's most important. 
If you could have ONE super power, what would it be and how would you use it?
Being able to stay awake all the time! I don't know if that qualifies as a superpower. =D But I want that! I hate sleeping. If you ask me, it's wasted time away from doing more awesome stuff with family, friends, and at work.
How do you manage your work/life balance?
This is a tough one, I have to admit. Because I love the work I do, work for me doesn't feel like working but I do realize that the time I spend working is still away from something else I love and that's the biggest challenge for me. But over the years I have learned to take breaks from work in the form of holidays, off-the-work weekends and gym.
What do you do in your spare time? Do you have any hobbies?
If am totally honest with you, my current work is a hobby to me at the same time. And I feel very privileged about that. In addition, I try to go to gym as much as possible and generally stay in shape in every way I can. Helps surprisingly lot with tolerating jet-lag and brain-intensive work. Highly recommended! 🙂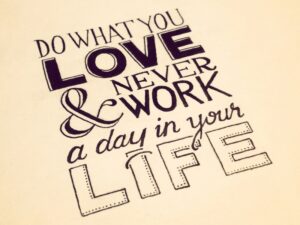 Thanks, Markus! This has been great! See you soon! 
Don't miss a minute of Tech Field Day Exclusive at Commvault GO 2019 is happening October 14-16!