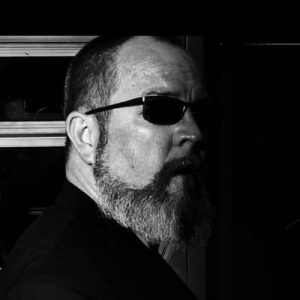 Who is that bearded man with the sunglasses, you ask? Why, it is no other than Josh Fidel! Josh is coming to Tech Field Day Extra at VMworld US 2019, next week, as a first-time delegate! Let's get to know more about him! And don't forget to connect with Josh at jcefidel on Twitter, the web, or the Tech Field Day web site.
Josh Fidel is a Principal Solutions Architect in Northeast Ohio. He is also the originator of the social group, vBeards! How did Josh get into Technology and IT, you ask? If you look at Josh's website, he says, "I didn't choose the tech life, the tech life chose me". And it chose him at a chance meeting in a coffee shop! His first computer was a Commodore 64 and he still has cassette tapes with his first programs on them. He currently uses a Surface Pro 6, because it is both a tablet and PC.
Fog… that's where Josh sees IT going in the next couple of years. "It's cloud", he says, "but both in the sky and on the ground. CNA will finally gain real acceptance. It will be the year of VDI, finally. Offices will disappear as companies realize the benefit of mobile workforces".
If tech hadn't chosen Josh in that coffee shop that day, he would be an author and a blacksmith. Interestingly enough, Josh writes children's books, in his spare time. Also in his spare time, Josh likes to play the board game Go, read, cook, and fish.
Some additional fun facts about Josh… (warning: be prepared for more)
If he could have one super power, it would be, the ability to alter matter at a molecular level with his mind. He would rule the planet and create a technocratic utopian anarchist society.
He wants to see Howard Marks in a kilt at the event
Favorite movie: the Zatoichi movies with Shintaro Katsu. Gangster before America even knew what gangster was.
Favorite kind of ice cream: YES (Josh! Ha! Does that come with toppings?)
Thanks, Josh! This has been great! See you soon! 
Don't miss a minute of Tech Field Day Extra at VMworld US 2019 happening August 26-28!