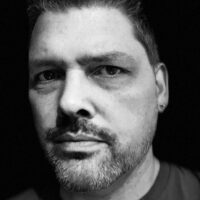 Guess what?!? Tony Bradley will be a delegate at Security Field Day 3 this week! This will be Tony's first Field Day event as a delegate. Tony is a husband and a father of 7. The Bradley family has 3 dogs, 4 cats, 3 rabbits, 2 ferrets, a pot-bellied pig, and a sulcata tortoise! Whew!
In addition, Tony has been a CISSP (Certified Information Systems Security Professional) since 2002 and was awarded Microsoft MVP (Most Valuable Professional) award for 11 consecutive years! 
Connect with Tony at @RealTonyBradley on Twitter, the web, or the Tech Field Day web site.
Tell us! What are you most excited about seeing at the event?
I like to see creative solutions and innovative ways to apply technology. I am excited to see how companies are pushing the envelope and raising the bar.
How did you get into technology and IT?
I have loved tech since I taught myself how to type and code in BASIC on my Commodore 64. I spent years as an unofficial "IT department" to family and friends before finally getting into IT officially.
Can you tell us what you do now in your current role? 
My focus is on technology and cybersecurity journalism, and on working with companies as a consultant and contributor for content strategy and content marketing projects.
What are your biggest challenges?
Time management. There is so much information to cover and write about, and so many companies that can benefit from my content strategy expertise, but only so many hours in a day.
Where do you see IT going in the next 3-5 years?
More AI/ML-based and more mobile–with greater use of and dependence on virtual assistants. The combination of 5G and maturing of AI/ML will evolve technology closer to a digital personal assistant that actually understands you, personally, and can help manage your life– a' la Tony Stark's "J.A.R.V.I.S." in Iron Man.
What was your first computer? What was great about it? What is your go-to computer now?
Commodore 64. It was very affordable for the power it provided at the time. My main go-to computer today is a Microsoft Surface Pro. I love the balance between performance, portability, and versatility.
How do you manage your work/life balance?
Poorly? JK. I work from home regularly–even before COVID-19 pandemic quarantines. I tend to wake up hours before the rest of the house and that is my most productive time. In the afternoons and evenings, I free up to spend with my wife and kids, or do projects and chores around the house. Often, I will resume work late at night after the family heads off to bed.
If you weren't working in IT, what would you be doing instead?
Probably performing–singing or acting.
Do you have any hobbies?
I would like to think I enjoy reading, golf, guitar, and playing NBA2K on my Xbox. In theory, those all sound awesome. The reality is that I rarely have / make time for any of those things.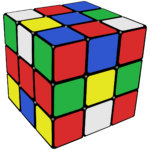 What is your current obsession?
Work? I am also pretty passionate about coffee, vodka, and working to solve the Rubik's Cube in under a minute…not necessarily in that order.
If you had a theme song, what would it be and why?
Lose Yourself by Eminem. It is a great anthem for overcoming adversity and maintaining your focus on the prize–a reminder that you only get one shot and you better take it. I am also from Detroit and love rap–so Eminem resonates with me.
Do you have any hidden talents?
I would have to go with singing. "Talent" might be strong. Let's call it respectable–better than average.
What was the last book you read?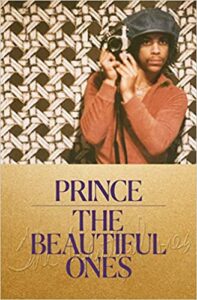 The Beautiful Ones — the biography of Prince.
If you could have dinner with anyone, living or dead, who would you choose and why?
Barack Obama. I have tremendous respect for what he accomplished as President of the United States–especially in spite of subtle racism from his opponents and overt actions to prevent him from succeeding. I would also appreciate the opportunity to learn more about some of the decisions I did not agree with and why he chose to do some things the way he did. He also seems like a genuinely intelligent, funny, and interesting person.
If you could swap places with someone, be it a celebrity, family member, animal, who would it be and why? 
My wife. Try as I might, I can not completely understand what she goes through or the stress she deals with or how she responds to or processes it. It would be immensely valuable to have firsthand insight and understanding of that.
Thanks, Tony! This has been great! See you soon! 
Don't miss a minute of Security Field Day 3 happening THIS WEEK!  #XFD3