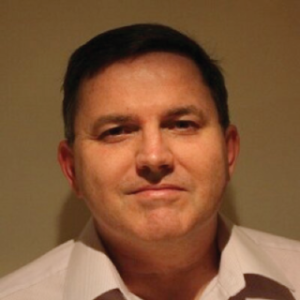 We started this Meet-the-Delegate series to introduce new delegates joining the Tech Field Day family, but this post is about someone who has been with us since the very beginning. That someone is Greg Ferro! Greg's Field Day journey has included 10 years, 23 Field Day events, and over 50 blog posts related to Field Day events alone. You can check out his 10 year journey on the Tech Field Day web site. 
I'm pretty sure that everyone knows Greg, but in case you don't, he is widely known for his blog at EtherealMind.com where he writes regularly about many aspects of Data Networking. In addition, Greg is co-founder, co-producer, and co-host of Packet Pushers. You can also read more from his personal blog at GregFerro.com. If you are not already connected to Greg, you can find him at @EtherealMind on Twitter. You can also follow Packet Pushers on Twitter! 
How did you get into Technology and IT?
I was hired to repair electronics in 1986 and that included the very early computers such as Sinclair ZX, Apricot, NEC and early 8088 computors with an oscilloscope and a soldering iron. Later, I moved to installing Novell Netware and other LAN solutions. Sometimes around 1996, I went to a 3Com training course on FDDI/Ethernet switches and was completely hooked. I've been trading up roles ever since that time to be a network engineer.
Please tell us a little about what you do now and your current role.
I'm co-founder and co-producer of Packet Pushers. Packet Pushers is a new and modern take on analysis combined with media. Our open and free industry and product analysis combines with modern media delivery using podcasts to reach and audience anywhere, anywhere and anyhow. We currently produce eight channels of content with over 200K subscribers.
My day-to-day work is in three areas. Running the PP business with Ethan Banks, preparing podcast content and recording podcasts, plus writing whitepapers and research for our Ignition members platform.
What is your go-to computer now?
I have three 'computers' really. My 2015 iMac is my daily computer and where I spend most of my time. I have a MacBook Air 2018 which I despise, but use when traveling. My iPad Pro is my all-purpose tool, especially for reading books, social media, and researching.
Where do you see IT going in the next 3-5 years?
The theme is convergence. Many products on the market today will converge into software defined solutions.
If you could have ONE superpower, what would it be and how would you use it?
Fitness. I struggle with finding time and motivation to exercise to keep my body healthy. And yet I could do much more, if only my body wasn't aging and weakening.
What do you do in your spare time?
I don't have spare time. Packet Pushers is a full-time startup that gets all of my attention.
What are your biggest challenges?
Staying up to date. While I've chosen to stay close to networking, I find it a strain to keep learning and adapting as the market changes across a wide range of products. The process of convergence is rapidly changing how the market looks.
How do you manage your work/life balance?
Short answer: Badly. I do make time to relax with some personal indulgences of SFF books and regular trips with my wife to cocktail bars where we drink stupid drinks that we can't make at home.
What are you most excited about seeing at the event?
Over the last decade, I have enjoyed all aspects. People, the vendors, the technology, but for this special event I'm looking forward to meeting friends and acquaintances at the Computer History Museum on Thursday evening. Especially people I haven't met over the many years as our journeys have taken us on different paths.
What is your favorite movie? Tell us about some of your favorite parts or characters.
Blade Runner 2049 is my current favourite. The emotional journey that K goes through from replicant to believing he is human and has a soul before learning that he is a replicant with human memories is haunting. The issue of what makes a human is a point that has wider relevance, of course, and the metaphor is left to up to the audience to discover. I like movies that don't have happy endings.
What is your favorite kind of ice cream? Do you eat it alone, with toppings, in a cone, in a bowl, out of the container?
I don't eat ice cream or desserts generally. Its a self imposed rule to keep sugar and fat down.
If you weren't working in IT, what would you be doing instead?
Hard to imagine after 30+ years, but I suspect it would involve running a hostel somewhere in South-East Asia where it's warm, friendly, and life is much more peaceful.
Thanks, Greg! This has been great! See you soon! 
Don't miss a minute of Tech Field Day 20 happening THIS WEEK; November 13-15! #TFD20