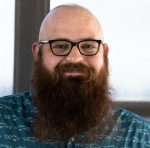 We're welcoming a new delegate to the Tech Field Day community at our next event: Chris Cummings! Chris is a lover of the outdoors, camping, and backpacking and has a passion for automation. He took some time to tell us about his experiences and thoughts on the IT world ahead of his debut at Networking Field Day 25.
Check Chris out on Twitter @CrankyNetMan, on the Tech Field Day Website, or on his website. Tell us what's going on, Chris!
How did you get into technology and IT?
I started at a young age fiddling with computers just because I thought they were cool and I didn't have much else to do. I soon learned that they had an endless number of possibilities and decided to learn all that I could about them.
What do you do now? Tell us a little about your current role.
Currently, I am a network engineer at a large US-based Research and Education network. I spend most of my time playing with service provider technologies and network automation.
What are your biggest challenges?
One of my biggest professional challenges currently is working with equipment that still has kludgy automation interfaces—Making these devices work with modern automation and orchestration tools is always an adventure!
Where do you see IT going in the next 3-5 years?
I think that IT is going to require a greater level of cross-functional work. With containerization, network automation, cloud technologies, and all of the latest tools, everyone needs to know more about the entire technology stack—I think that the days of throwing a ticket over the fence with "not a network issue" or "runs on my machine" is going the way of the Dodo. Now that IT has become so much more accessible and organizations can more easily skirt around difficult IT teams, IT professionals will need to adapt to collaboratively working across the entire stack.
What was your first computer? What was great about it? What is your go-to computer now?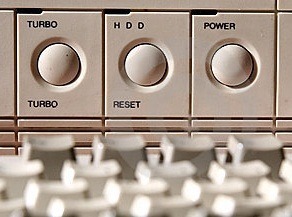 I don't remember the exact model of the computer, but I recall that it ran Windows 95. I think it even had a turbo button!
How do you manage your work/life balance?
I think the best way to manage this is by working for an organization that values and respects this balance—I am very thankful to work somewhere that understands this! I think that setting clear boundaries is very important and helps ensure that expectations are matched on both sides.

If you weren't working in IT, what would you be doing instead?
I would likely be doing some form of Audio Engineering. I love working with audio/video equipment and running front of house for events.
What do you do in your spare time? Do you have any hobbies?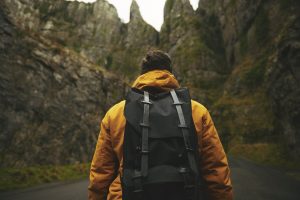 Currently, I am building an 8-bit breadboard computer out of 74 series logic chips. Otherwise, I am out backpacking, hiking, and camping.
What are you most excited about seeing at the event?
I think the most exciting thing is getting to collaborate with other network engineers and discuss the solutions presented with people who are much smarter than me! I'm most interested in service provider technology and network automation tooling, so I hope that there are some presentations in these areas.
What is the coolest thing you're working on right now?
I can't talk too much about specifics, but I've been putting a lot of work into python libraries for internal network automation tools. The general idea is to make easily consumable libraries that handle all of the API work to talk to our tools. These libraries present those APIs as standardized objects to a network engineer so that they can get straight to the data without mucking about in the specifics of RESTCONF, NETCONF, REST, SOAP, etc.
Who inspires you?
Vint Cerf. He seems to be one of the kindest, gentlest, and most humble souls in tech, despite having a lifetime of accomplishment under his belt.
As a child, what did you want to do when you "grew up"?
I'm still trying to figure this one out, I don't think I have or ever will fully grow up! At a young age, I would have wanted to be an astronaut.
What movie character would you like to be and why?
Either Iron Man or Batman. They're both normal people that get to play with high-tech toys all day!
What is your favorite thing about what you do?
It's the people I work with, both at my job and in the general field of networking. There are so many great people who are just willing to help you learn and better yourself, which is utterly priceless!
If you won the lottery and could retire, what would you do with your time?
I would travel, camp, and volunteer my technology skills for a good cause.
Thanks, Chris! We're excited to have you join us as a delegate and share your experience! I don't think there are any Turbo buttons being shown off at Networking Field Day, but we're sure there will still be some other pretty cool stuff.
Be sure to tune in at the upcoming Networking Field Day on May 12-14, 2021 to see Chris in action!