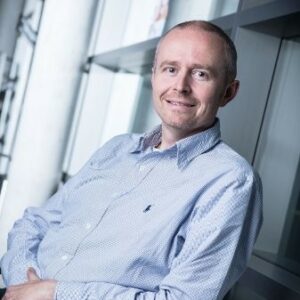 Something we at Tech Field Day take great pride in, is having friends from all over the globe. We are thrilled to have Bart Heungens coming all the way from Belgium to Tech Field Day Exclusive at Commvault GO 2019 as a first-time delegate! 
We invite you to connect with Bart at @BartHeungens on Twitter, the web, or the Tech Field Day web site.
How did you get into Technology and IT?
What do you do with a bachelor degree in micro electronics but don't want to work in there? Right, do something in IT.
I started as a junior IT guy, changing tapes from the Novell Netware and IBM AS400 servers. Then, I moved IT engineering where I was installing, managing, and troubleshooting small, medium, and large IT environments, seeing client-server/virtualization/cloud 'changing' IT landscape (not!). 
Finally in 2006, I became an independent IT consultant working on my own and deciding for myself what I want to do in IT.
I'm still loving it!
What do you do now?
Through time I have specialized in HPE solutions. Most of my customers are running this brand. I currently hold all their certifications up to triple Master ASE and am working on the fourth one! Now I deliver all kind of services on this (presales, training, development, workshops, and seminars). I also hold certifications on VMware, Microsoft, and Veeam, since you need this to run on a server.
If you weren't working in IT, what would you be doing instead?
Good question! I never thought of it since I made my job of my hobby, so let's go for professional Lego builder!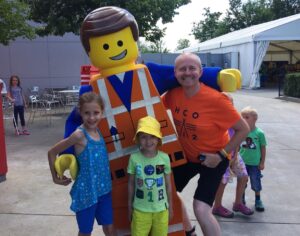 What are you most excited about seeing at the event?
Learning about new technologies, meeting other vendors and exchanging thoughts with peers.
Where do you see IT going in the next 3-5 years?
Ask the marketing people. First everything needed to be flexible, afterwards adaptive, then Converged and HyperConverged, now everything is Hybrid. We'll see what comes, but it's gotta be something with servers, storage, and networking with a touch of AI on top of it?
What was your first computer?
Not sure if the Commodore 64 or the Atari 512 was the first one. And a Vectrex all-in-one gaming console was also fun, but much less portable compared to all the available consoles these days. It was the only option those days!
Moving on with computers and servers inherited from my customers, I created my own little homelab. That homelab has grown a little bit meanwhile (my wife says too much) to a full blown 42″ rack in my garage (love those stories about companies starting in their garages, I did too!) with an HPE Synergy enclosure and an HPE 3PAR storage solution.
Funny to see my own homelab is bigger compared to most data centers from my customers!
What do you do in your spare time (hobbies)?
Spare time? Next question! 😉
Sometimes (but really only sometimes) to change my mind a little I build with Lego together with the kids, to stimulate our creativity. We don't build with the typical sets, but rather large constructions, and have them exposed at some local Lego expositions. It keeps my mind young.
What are your biggest challenges?
To all those people warning me that soon I don't have a job anymore (for the last 6 years already) as an IT infrastructure guy with the cloud taking over the IT landscape, let's get a beer so I can explain you what the cloud actually is. No I am not at all worried about my job in the upcoming years…
How do you manage your work/life balance?
I keep on asking this question to myself again and again. I'll let you know when I have found the answer.
If you could have ONE super power, what would it be?
The possibility to make a day longer than 24 hours. See previous and next question.
What is your favorite movie?
Too many to mention. From Top Secret (the cow with the rubber boots) over Ghost Busters to The Lego Movie, and maybe even The Name of the Rose.
What is your favorite kind of ice cream?
Chocolate for sure! In any shape and size!
Thanks, Bart! This has been great! See you soon! 
Don't miss a minute of Tech Field Day Exclusive at Commvault GO 2019 happening October 14-16!