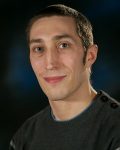 We'd like to welcome our newest delegate to the Tech Field Day community: Peter Mackenzie! Peter will be joining us for his first-ever event at Mobility Field Day in July. He is the President of the Wireless LAN Association and an internationally recognized expert in Wi-Fi. Peter took some time out of his busy day to tell us about himself.
Check Peter out on Twitter @MackenzieWifi, on the Tech Field Day Website, or his website. Tell us about yourself, Peter!
How did you get into technology and IT?
I remember as a young child (7 or 8) spending hours typing pages and pages of Basic code on the ZX spectrum and after all the hard work, it drew the union jack flag on the screen. I believe my brother's reaction was "What, all the code and you just have a picture of a flag!", but my reaction was – "Wow! this is cool, I wonder if I could modify the code to do something else" and my love for technology was born. I went on to study computer science at University and my first job was as a C++ programmer.
What do you do now? Tell us a little about your current role.
I currently head the technical team at MarQuest UK VAR, which provide a variety of professional services including, wireless design, installation, validation, testing and troubleshooting. I'm also a director of our sister company MQ Training Services, which specializes in the development and delivery of technical training and certification resources and exams. I'm also proud to currently hold the office of President of the Wireless LAN Association.
What are your biggest challenges?
My biggest challenge is time. I have so many ideas and projects I would like to work on and not enough time to do even a tenth of them.
Where do you see IT going in the next 3-5 years?
I see IoT and in particular, wireless IoT becoming as important to our lives as Wi-Fi is today. However, one big difference, for the majority of users, the wireless IoT technology will be invisible. Things will just happen by "magic". We see a bit of this today, if a friend comes to your house with an iPhone and tries to connect to your Wi-Fi, you can get a message on your iPhone asking if you want to share your password. You click yes and your friend is connected, but how did the password get transferred, Via Wi-Fi, Bluetooth, or BLE? Most people don't know or care, it just works. Some of the wireless IoT technology being built into the new Amazon Echo will enable all devices in a neighborhood to mesh together and share information, enabling applications such as pet tracking. But the user will not be aware of this device-to-device communication, it just happens in the background, you don't configure it or click anything to connect.
I often tell network engineers today that they should be learning Python. There is a growing trend in automation and integration via scripting and APIs and I only see this becoming more important to our jobs over the next 5 years.
What was your first computer? What was great about it? What is your go-to computer now?
My first computer was a Sinclair ZX SPECTRUM 128K +2. What was great about it? Probably the noises it made when loading and games. My main computer now is Microsoft Surface Book.
How do you manage your work/life balance?
I'm always working! But let me clarify that statement. First of all, work is a good thing, it is a gift from God, we were designed to work and it is good for us. I therefore try and work hard and diligently at all I do.
I work hard in my job.
I work hard at being a good father and spending time with my three amazing kids.
I work hard at being a good husband to my awesome wife.
All work, all part of my life and I enjoy it all.
If you weren't working in IT, what would you be doing instead?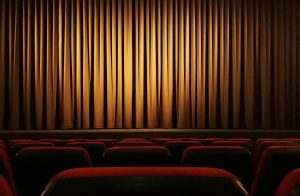 Probably working in the theater
What do you do in your spare time? Do you have any hobbies?
Haha! I don't get a lot of spare time these days. But hobbies: I love Rock Climbing, Magic/Circus skills, Theater/Production.
What are you most excited about seeing at the event?
As this is my first Field Day event, I'm just excited about it all. It is always a challenge keeping up to date will all the latest happenings across the industry and I especially looking forward to being able to do this in an interactive way at Mobility Field Day.
What is the coolest thing you're working on right now?
If I told you that, I would have to kill you! On a serious note, there are so many cool things I have been playing around with over the last year. A lot of my personal projects have centered on wireless IoT, and recently I have been looking at energy harvesting IoT technologies, which are very cool.
Who inspires you?
Jesus Christ
As a child, what did you want to do when you "grew up"?
As a child, I changed my mind so often: train driver, scientist, magician, tree surgeon, climbing instructor, to name a few.
Who is your favorite superhero and why?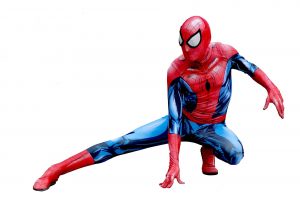 Spider-Man – He can climb walls, walk on ceilings, shoot webs, and swing between buildings – No more reasons needed.
What is your favorite thing about what you do?
Spend time with the people I get to interact with in this great community. It is all about the people.
Well, if you love community then you'll love Tech Field Day, Peter! We're glad to have you as a part of our community here and are looking forward to seeing you in action at the event!
Now that you've had a chance to read a little about Peter, come to see him as a delegate at Mobility Field Day, July 14-16!