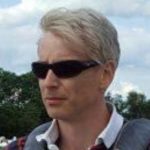 We are excited to have a new delegate at Networking Field Day 28: Martin Duggan! Martin is a technical leader and principal network architect at Systal Technology Services. You can see more of Martin on his Twitter at or on the Tech Field Day Website. Martin took some time to tell us a little more about himself – here is what he had to say!
How did you get into Technology and IT?
I was lucky enough to be chosen to join an apprenticeship scheme in the communications industry for a UK company called Racal, they split after I joined and Vodafone was born. It was mainly multiplexing and LANs consisted of bridges back then when Cisco was a startup! Things moved so quickly in the industry and I knew it was the right career choice for me.
What do you do now? Tell us a little about your current role.
I'm a technical leader and principal network architect at Systal Technology Services, we help our customer meet their business goals through delivery of innovative technical solutions. I work closely with our customers to help them translate their requirements and act as an interface between them and our engineering team.
What are your biggest challenges?
Transformation of customer accounts from legacy outsourcing arrangements into our organisation and development of tooling for vendor agnostic solutions.
Where do you see IT going in the next 3-5 years?
I see a drive to reduce complexity from the industry, you shouldn't necessarily need to be a ccie to commission or troubleshoot a solution, this could be abstraction or automation and I see a number of new roles developing on the back of this.
What was your first computer? What was great about it? What is your go-to computer now?
An Amstrad PPC640 which just ate batteries, I was a field engineer and at the time these were state of the art! My go to now is an iPad mini with magic pencil, it's great for presenting with and the batteries last a little longer than the Amstrad!
How do you manage your work/life balance?
I mainly work from home so it's easy to end up working more than I perhaps should. I try and worka little smarter these days though and if it means picking things up later in the evening when my younger son is in bed then this is the price to pay for having some time with him when he returns from school.
If you weren't working in IT, what would you be doing instead?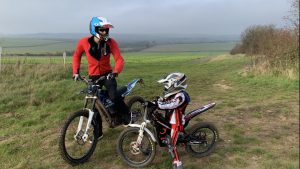 Property developer or run my own cycling store.
What do you do in your spare time? Do you have any hobbies?
Spending time with my family is really important to me, when possible I will try and pair it with an activity like cycling, electric motorcycling, gliding or clay shooting, food also plays an important part of family time and we joke we have our own Italian restaurant in the garden and strive to make the perfect pizza. My own spare time is generally writing, cycling or karate to keep me sane.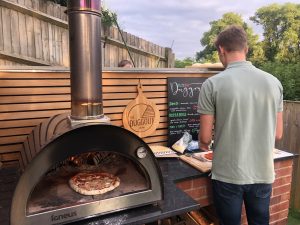 What are you most excited about seeing at the event?
As well as the networking seeing a different take on solving existing problems and new technology that can benefit my customers.
What is the coolest thing you're working on right now?
A way of automating vendor agnostic solutions
Who inspires you?
People like Russ White and Bruce Pinsky, they make it look so easy while the rest of us have to work twice as hard just to be half as good.
As a child, what did you want to do when you "grew up"?
I wanted to fly fast jets for the RAF.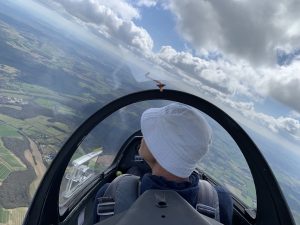 What super hero movie character would you like to be and why?
Anyone of them that could fly without having to be towed up into the air and can stay up without a thermal, I love flying and hate having to land.
What is your favorite thing about what you do?
Having people say they have enjoyed my books or that they have helped them towards a certification.
If you won the lottery and could retire, what would you do with your time?
As well as improving my Strava times I'd increase giveback, help the community more and help charities who have to pay huge wages to recruit the right people, if I could save them one wage to put the money where it was really needed then I'd feel like I was really helping. Thanks for sharing, Martin! Be sure to see Martin as a delegate at Networking Field Day 28 May 4-6, 2022!