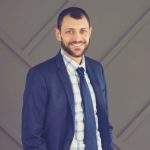 We are excited to welcome Tim Bertino as a delegate at the upcoming Networking Field Day event in September! Tim is a self-proclaimed "networking generalist", features frequently on the "Art of Network Engineering" podcast, and is currently pursuing the CCNP Enterprise certification. You can see more about Tim on Twitter at @TimBertino, on the Tech Field Day Website, or at his personal site, https://netication.com. Without any further ado, let's learn a little more about Tim!
How did you get into technology and IT?
I got into IT because I would have been an absolute liability as a construction architect. I went through multiple years of computer-aided drafting/design courses in high school and by my senior year, I came to terms that it was not for me. I did, however, enjoy working with computers and went to college to major in computer science. I ended up developing a passion for network infrastructure, and get to apply that passion today.
What do you do now? Tell us a little about your current role.
I am a Senior Network Engineer in the healthcare industry. Lately, I have been getting the opportunity to do more planning and architecture around the future state of our infrastructure and I absolutely love that.
What are your biggest challenges currently?
Time and focus. There are so many facets and opportunities around enterprise networking that it can be difficult to ward off all of the new bright and shiny toys and focus on the task at hand. The age-old phrase "there are not enough hours in the day" definitely comes into play here. I will definitely say though, that it is a good problem to have, to be passionate about something.
Where do you see IT going in the next three to five years?
I see a large focus on automation and security. I think vendors will continue to abstract functions from the individual devices in the network and rely on controllers to build, automate, and provide centralized management of cohesive network fabrics. Basically, "software-defined everything" is here to stay. Also, it's already started now, but I believe that security will become more integrated into the traditional network infrastructure rather than only as a "bolt-on" product. When security apps/agents cannot be placed on all endpoints, the network can help provide protection and will continue to become less of an afterthought.
What was your first computer? What was great about it? What is your go-to computer now?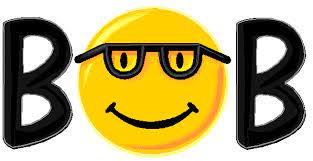 It was a Gateway 2000 running Windows 95. Does anybody remember Microsoft Bob? I had so much fun with that program as a kid. Today, I'm pretty simple, compute-wise. I will say, I am starting to look into building my own machine for virtual home labbing, and I am open to help and suggestions!
How do you manage your work/life balance?
This is a tough one, but I think I've gotten better with this over time. I believe that limits need to be set and followed. The culture of an organization plays into this a lot and I am very fortunate to be with a company that values employees' time and does not expect work to happen at all times, 24/7. The phrase that I've heard recently and like is, "work to live, don't live to work".
If you weren't working in IT, what would you be doing instead?
This took me a little while to answer because I haven't really had any thoughts around career shifting. One thing I'll say is that I'm trying to become more of a creative person, so I could see myself being a writer of sorts.
What do you do in your spare time? Do you have any hobbies?
I try to spend a lot of time with my family. I am also very fortunate to have been able to join a podcast called The Art of Network Engineering and really enjoy spending time working/playing with the team.
What are you most excited about seeing at the event?
I always want to see the day-to-day lives of operations engineers and administrators get easier and better. I am excited to see solutions that further the abstraction, orchestration, and automation of networks, and show how they can tie into other vendors' systems to provide actionable intelligence to help make our networks safer.
What is the coolest thing you're working on right now?
Continuing to develop our 3-5 year infrastructure roadmap. I am very grateful to feel like I have a voice in the direction we take.
Who inspires you?
As a group, the "It's All About The Journey" online community of IT professionals and aspiring IT professionals (https://artofneteng.com/IAATJ). This is a group of people that constantly build each other up, give advice, and collaborate on a daily basis. It really is an incredible community.
To call some folks out individually, but not limited to: A.J. Murray, Andy Lapteff, Dan Richards, Girard Kavelines, and Tim McConnaughy. These are real community leaders, and just all-around cool people.
As a child, what did you want to do when you "grew up"?
I'd say I have some of the typical answers such as firefighter and astronaut. Who knows what could happen though, as I don't feel like I've grown up yet!
What is your favorite thing about what you do?
I really enjoy trying to translate the needs of the business into technology solutions.
If you won the lottery and could retire, what would you do with your time?
I would start by spending even more time with my family. Next, I would love to make The Art of Network Engineering podcast a full-time endeavor. I'm not sure what that would mean yet, but if I won the lottery, we'd have a lot of fun finding out! I have a really enjoyable time collaborating with that team.
Thank you for sharing, Tim! We are excited to have you on board as a delegate and are looking forward to seeing you in action at Networking Field Day!
Tim will be attending Networking Field Day, September 14-16, 2021, as a delegate, so be sure to tune in to see him in action!