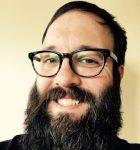 We're excited to announce that we will be having a second first-time delegate at the upcoming Networking Field Day! Jason Gintert will be making his first appearance with us and is excited to see what Tech Field Day has to offer. He is the co-founder of WAN Dynamics, a professional networking services company focused on WAN & cloud. You can see more about Jason on Twitter at @BitsInFlight, on the Tech Field Day Website, or on his blog. Let's learn a little more!

How did you get into technology and IT?
I was a dial-up support technician in '99, evolved to SP network engineer then to sales engineering/product management.
What do you do now? Tell us a little about your current role.
I am the CTO/Co-Founder, WAN Dynamics, a managed and professional networking services company focused on WAN & cloud.
What are your biggest challenges?
The day to day challenges of running a managed and professional services business.
Where do you see IT going in the next three to five years?
More to cloud and *aaS. Everyone will need to understand the basics of RESTful APIs as they will be the common interface into everything. More silos will come down as 'DevOps' culture makes its way deeper into the enterprise.
What was your first computer? What was great about it? What is your go-to computer now?
Commodore VIC20. I loved programming BASIC on it until the 5K of RAM was exhausted. My go-to desktop machines are Macs these days, Ubuntu servers for everything else.
How do you manage your work/life balance?
I attempt to keep as much of my work time between 9 am-5 pm on weekdays as I can. When the plate gets too full, delegation to other team members helps keep things balanced. I try and make sure customers don't abuse the team when it comes to after-hours work.
If you weren't working in IT, what would you be doing instead?
Probably something in music. I have been in many bands and worked in music clubs over the years.
What do you do in your spare time? Do you have any hobbies?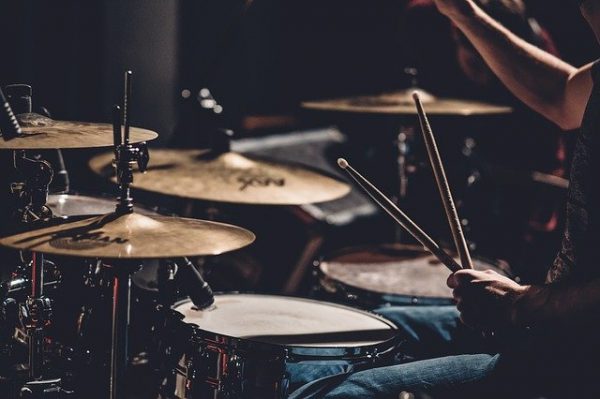 Playing drums, skateboarding, snowboarding, hiking with the family, and listening to music.
What are you most excited about seeing at the event?
New technologies that drive the networking industry forward and make the jobs of network administrators easier.
What is the coolest thing you're working on right now?
Developing products for SD-WAN/SASE in a work from home context that will be the new normal for many users.
As a child, what did you want to do when you 'grew up'?
When I was a child, I wanted to be a pilot but discovered a deep interest in computers. Since that discovery, I wanted to be a network engineer. 
What superhero movie character would you like to be and why?
Wolverine. He's a badass loner who gets things done.
If you won the lottery and could retire, what would you do with your time?
I would be an advisor, investor, and/or consultant to networking startups.
Thank you for sharing, Jason! We are excited to have you on board as a delegate and might ask for some drum solos during the downtime.
Jason will be making his Tech Field Day debut at Networking Field Day 24 on February 24th. We'll see you there!