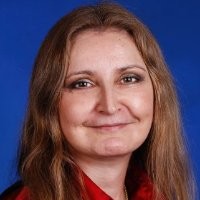 Mobility Field Day 5 is happening at the end of July and Doctor Avril Salter is coming as a first-time delegate! Doctor Salter is most excited about seeing the emerging technologies, new approaches to problem-solving, industry insights and trends, at Mobility Field Day 5, and meeting people. Before we see her as a delegate, we wanted to get to know a little more about her.
Doctor Salter began her career in Technology and IT when she was completing her Ph.D. where she fell in love with networking!
Currently, Doctor Salter works as an independent consultant specializing in wireless and network security content development and delivery, that is, she develops in-depth technical white papers and training. She develops and teaches emerging wireless technologies courses, such as 802.11ax and 5G. She also teaches troubleshooting networks with Wireshark. Her favorite thing about what she does in her career is continued learning.
In the next 3-5 years, Doctor Salter sees IT continuing the same trajectory of faster, more processing power, and more power efficiency. Also, she sees some disruptions in battery technology and quantum/neural networks opening new applications and requiring new foundational architectures to be implemented.
Here are some additional fun facts: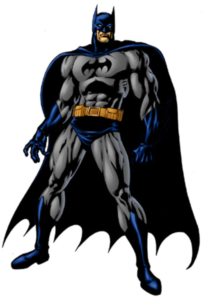 Current certifications include: CCNP-W, CCNA-S, CWNE
The coolest thing she is working on right now is analyzing 5G packet captures.
Biggest challenges: Access to implementation data on emerging wireless technologies
Avril's children and Theodore Rappaport inspire her.
When Doctor Salter was a child, she wanted to be a Professor of Mathematics when she "grew up".
If she won the lottery and could retire now, she would do what she is doing now, but in different locations.
She would be Batman if she could be a superhero movie character because he is wealthy, drives fast, flies, has great deductive skills, and is super fit and good-looking.
Connect with Doctor Avril Salter at @averilsalterUSA on Twitter, or the Tech Field Day web site. You can also connect with her on HAM radio at AJ1VA!
Mobility Field Day 5 is happening July 29-31, 2020. Mark your calendars, so you can catch the presentations live!