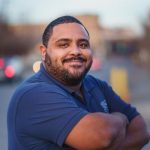 We are excited to welcome Girard Kavelines as a delegate at the upcoming Networking Field Day event in September! Girard is a 15-year IT professional who is renowned as both a VMware expert in the industry and "World's Best Dad" to his 5 children. You can see more about Girard on Twitter at @GKavelines, on the Tech Field Day Website, or at his personal blog, https://techhouse570.wordpress.com/. Without any further ado, let's learn a little more about Girard!
How did you get into technology and IT?
I had three old desktop computers down in my basement which I was cleaning because of course, 16 year old me got grounded, haha! I asked my mom why they were down there and if they worked and her answer was priceless. "I don't know, figure it out!" So in true fashion, I did just that. I dissected all the hardware and I replaced the power supply, motherboard, and built my first desktop. It was the challenges that came with it, troubleshooting and figuring things out, and the rest is history!
What do you do now? Tell us a little about your current role.
I work as an IT Specialist for a huge healthcare organization! So as a generalist in this role, I do everything from monitoring and maintaining our network & server infrastructure. To assisting with the password resets, workstation setups, & so much more. Jack of all trades if you will, but my passion has always been and will forever be networking.
What are your biggest challenges currently?
Juggling the day-to-day between putting out fires, bouncing between tickets & everything else! But patience is key, I prioritize and make sure everything gets done to the best of my ability. Happy clients are always a win.
Where do you see IT going in the next three to five years?
Automation is without question the future of the industry! Long gone are the days of hopping into each piece of hardware to update configs. Being able to automate multiple tasks has made life so much simpler and will continue to do so in the foreseeable future.
What was your first computer? What was great about it? What is your go-to computer now?
My frankenbuilt Dell Inspiron! It ran ok but it was a proud moment for me was knowing that I built it & fixed it myself.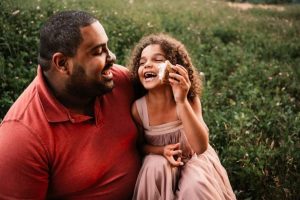 How do you manage your work/life balance?
Balance & more balance, I don't have a magic wand to solve everything! But it's the truth, planning & balance that are key in setting aside time for all the things you love, be it professional or personal. Labbing and studying was life when it was just me, time was all I had! Pushing those packets and learning concepts. But as I met my wife, and our family grew over time to now 5 children, it was no question that adjustments needed to be made.
If you weren't working in IT, what would you be doing instead?
Definitely an architect of some sort.
What do you do in your spare time? Do you have any hobbies?
I love spending time with my children and the family, whether it's out to dinner, park, or a family road trip. Time with them is the most important, you blink and then it's gone! I also love to play Sega, can't go wrong with a good game of Sonic!
What are you most excited about seeing at the event?
I can't even put into words how excited I am that this is my first Field Day Event! I'm looking forward to getting to interact with some of the best IT professionals in the industry. Also, I'm beyond pumped for the vendors and to learn about some amazing new technologies and what's in store.
What is the coolest thing you're working on right now?
Right now, we just had our 5th child! But now that we've gotten back to a set routine, I'm looking forward to knocking out my CCNA & labbing some VMware NSX.
Who inspires you?
My mom, she was an amazing woman, the strongest person I know, and someone who pushed every day no matter what was going on.
What superhero movie character would you like to be and why?
Iron Man cause then I'd be a billionaire, genius, playboy, philanthropist. Well, two of the four ain't bad, haha!
What is your favorite thing about what you do?
Being in this industry, making sure the client is always taken care of is a top priority, but the greatest feeling is knowing you solved an issue. Really digging to the core and troubleshooting and figuring out how everything works!
If you won the lottery and could retire, what would you do with your time?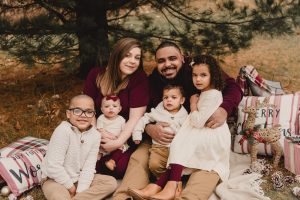 Split it amongst all five of my kids,
invest the rest, and then sail and travel
with my beautiful wife.
Thank you for sharing, Girard! We are excited to have you on board as a delegate and are looking forward to seeing you in action at Networking Field Day!
Girard will be attending Networking Field Day September 14-16, 2021 as a delegate, so be sure to tune in to see him in action!