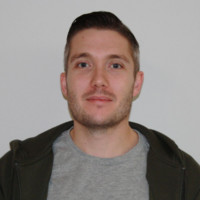 Kyle Jenner will be participating in Cloud Field Day 8, his very first Field Day event as a delegate. We can't wait! He will tune in from the UK and he is looking forward to connecting with the other delegates and hearing their points of view. Connect with Kyle at @KyleJennerUK on Twitter, the web, or the Tech Field Day web site.
Kyle is currently a Specialist Solutions Architect for Rackspace where he specializes in AWS solutions for customers. He gets to work with a variety of applications, either new to cloud or looking for optimization, which he finds really interesting. Kyle got into IT and Technology hands-on; he skipped college and went straight to work as a PC Technician. It's been a ride since. We asked him a few questions to learn a bit about him, so here we go! 
What was your first computer?
I actually didn't get my own PC until I finished high school. What I did learn before then was from a friend setup. My early PCs were mainly for gaming.
What do you think are your biggest challenges?
The biggest challenge I see is the current rate of change and variety of customer solutions. The plethora of tools available are both great for innovation, but also difficult for us architects to keep up!
Where do you see IT going in the next couple of years?
I can see customers looking for more abstraction when it comes to consuming cloud. Server-less technologies, for instance, can be very powerful and shift the business focus away from traditional IT Tech.
How do you manage your work/life balance?
This is the challenge of life we all face. I have a supportive wife, which is a big help, and my company is very flexible.
If you weren't working in IT, what would you be doing instead?
I am fairly creative in the way of building things, so something along the lines of property developer or landscape gardener.
What is your current obsession?
Personal finances; very boring, but I have been diving into stock and paying interest in the FIRE (Financial Independence, Retire Early) movement.
If you could have dinner with anyone, living or dead, who would you choose and why?
Michael Jordan. The recent Michael Jordan documentary was amazing!
What was the last book you read?
RESET by David Sawyer

Who would you most like to swap places with for a day?
My dog, easy life!
Oooooh, good answer! Dogs and cats sure do have the life, don't they? 🙂 
We will see you on the live stream of Cloud Field Day 8, beginning on Wednesday and going through Friday, July 15-17, 2020.