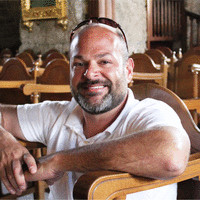 Jason Beshara is joining us for Tech Field Day Roundtable with Aruba! He is a Solution Architect with a demonstrated history of working with and designing advanced RF solutions. Jason is skilled in wireless LAN design and troubleshooting within enterprise, healthcare, education, LPV and heavy industrial verticals. Connect with Jason at @JasonBeshara on Twitter, the web, or the Tech Field Day website!
How did you get into technology and IT?
I have always had an interest in electronics and computers from an incredibly early age. When I was 18, I started working for a small communications company where I worked in telephone central offices installing a host of different equipment. My wire wrapping skills and wax string braiding of cables were on point!
A few years later, I found myself in a different region of the country, trying to break into the IT market once again. I took a job working for a company that specialized in providing communication solutions to the federal government. I was working in the warehouse at that time, but I took every opportunity I had to sneak off to the staging lab or stay late after work to observe and ask questions. Eventually, I took over the management role for the warehouse.
One day I got a call from a VP whom was in charge of the Globalstar program in which my company provided services for. Long story short, I was able to ship a piece of equipment into a country that had been tried three previous times without success. For some reason, he never forgot that. Through many conversations with him and his engineers, he decided to take a chance on me. One day unexpectedly, he called me and asked, "Do you have any interest in becoming an engineer on this project and moving to California". I expressed to him that my networking knowledge was low, and I did not think I was prepared yet for a job of this magnitude. His response was, "Don't worry, we'll teach and train you." Needless to say, I then told him he had me at "Do". I moved out to Silicon Valley and started working directly with Globalstar. That is how I got into technology and continued my love of things RF. I currently work for Presidio as a mobility engineer. I work on a variety of projects both, pre and post sales.
Where do you see IT going in the next 3-5 years?
Much like the mainframe to the PC transition in the early days, I see things moving back to the public/private cloud. I think the demand will only grow especially given the current state of the world with Covid-19 going on. The continued proliferation of mobile and IoT devices will only increase in the next 5 years. Analytics and assurance data, and dare I say AI, will provide a level of detail and metrics not previously seen in the industry.
What was your first computer? What was great about it? What is your go-to computer now?
My first computer was a TRS-80 model 1. It was great because it was mine! I loved having the tape drive to load games and a dot matrix printer that I could print designs on. I would spend hours following scripting guides that allowed me to do nothing more than creating a kaleidoscope effect on the screen. This was all fascinating to me. Now my go to machine is a 2018 MacBook Pro 15".
If you could have ONE superpower, what would it be and how would you use it?
The power of everything. I would be able to do anything that I could think of. Want to be an eagle one day? Cool. Stop wars and famine with the snap of a finger or make it where such a thing did not exist? Poof! Invisibility, time travel, interdimensional travel, flying, sharks with fricking laser beams on their heads are all a possibility.
What do you do in your spare time? How do you manage your work/life balance?
Spare time is a luxury I do not get much of these days due to my two new favorite people in the world. I have a one-year old son and a two-year-old daughter. Most of my free time is spent playing and teaching them about life. When I do get actual free time, I am an avid angler and try to catch anything that swims. I enjoy cooking and grilling/smoking. If it is not nice enough outside for any of those, you can usually find me in my home lab. I try to disconnect after a certain time of the day. The work will be there waiting for me tomorrow.
What are your biggest challenges?
Educating both customers and internal personnel that mobility is not as simple as everyone thinks. It's simple until it's not.
What is your favorite movie? Tell us about some of your favorite parts or characters.
Too many to name them all, but I have a top 5. Rocky series, Fear and Loathing in Las Vegas, Goodfellas, The Godfather series, except #3), My Blue Heaven, and Forrest Gump. I will use Rocky for my example. Rocky was the streetwise underdog who overcame whatever was thrown at him. Whenever I have a challenge that seems impossible to tackle, the Rocky theme starts to play in my head.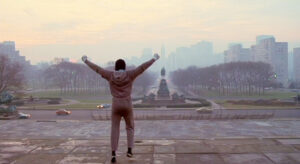 What is your favorite kind of ice cream? Do you eat it alone, with toppings, in a cone, in a bowl, out of the container?
Strawberry is my favorite. I do not care if I have an audience or not to watch me eat it directly out of the container. Toppings, cones, and bowls add time between me and ice cream, so they are disqualified.
Thanks for sharing, Jason! Looking forward to having you join us for Tech Field Day Roundtable with Aruba!