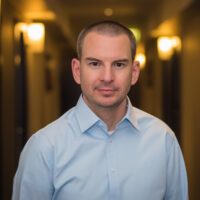 Neil Anderson is coming to Cloud Field Day 8 next week! This will be Neil's first event as a delegate and we are looking forward to what he brings to the table. From high school dropout to successful IT professional, trainer, and consultant, Neil thrives on making technology easy to understand and seeing students have that 'lightbulb moment'. Connect with Neil at @FlackBoxTV on Twitter, the web, or the Tech Field Day web site.
How did you get into technology and IT?
WAY back in the early 90's I was working as an aircraft mechanic in the Air Force. It mostly involved standing outside a lot (in Scotland, in the snow / wind and rain), filling airplanes up with petrol, and getting paid $800 per month. That was enough to have a few beers with my mates on the weekend, so life was good.
I didn't stay a teenager forever though. I met a girl and she made it VERY clear that $800 wasn't going to cut it if I wanted her to stick around. To be fair, she was thinking about us settling down and having kids (oh and buying Gucci handbags and stuff).
I checked the job adverts in the newspapers (this was before the Internet took off) and it was obvious that IT was the way to go. I could study for and take certification exams whenever I was ready, and this would help me climb up the ladder way faster than I could in any other trade.
What do you do now in your current role?
I make online courses and tutorial videos for my company flackbox.com. I'm best known for my Cisco CCNA and NetApp courses. I have more in the pipeline but it takes me ages to make courses.

What are your biggest challenges?
Time. I spend lots of it responding to individual requests right now. It's very fulfilling and the personal thanks I usually get really makes me feel like I'm helping, but I'd love to have more time available to produce new training material which would benefit the largest amount of people.
If you weren't working in IT, what would you be doing instead?
I'd be a biscuit designer. I've got a great idea for a follow-up to Jammy Dodgers.
Where do you see IT going in the next 3-5 years?
I think automation and programmability is going to become standard. We're already seeing it in larger companies, and I think better tools and ease of use will see it being used in companies of all sizes.
What was your first computer and what was great about it? What is your go-to computer now?
My brother got a ZX Spectrum for Christmas when we were kids. It didn't lead to anything productive, but I spent hours playing Manic Miner on that thing.
I got a completely silent PC from QuietPC for my studio a few weeks ago, it's ace. The only way I can tell it's on is from the light on the power button.
How do you manage your work/life balance?
I'm a lot happier when I have a routine. I get up and plan my day, including family time. It sounds cold and calculated but having a set time when I'm going to be with my family ensures I have time devoted to nothing but them every day, and I can't get too focused on just work.
I don't do anything except work and hang out with my family when I'm home (I live in a small town in rural Thailand) so I fly to visit friends around once a month to let my hair down. I was going stir crazy during lockdown until I took a week off to watch stupid YouTube videos.
What do you do in your spare time? Do you have any hobbies?
Work, hang out with my family, party with my friends. Wow I really should get a hobby!
What are you most excited about seeing at the event?
Mr. Foskett
If you had a theme song, what would it be and why?
Party Rock. Because everyday I'm shufflin'.
Do you have any hidden talents?
I'm an online marketing supervillain.
If you could have dinner with anyone, living or dead, who would you choose and why?
My grandparents. They played a big role in shaping who I am and it would be great to have dinner again like in the old times and let them know how I'm doing.
Is that too morbid? Muhammad Ali then!
What was the last book you read?
American Dirt by Jeanine Cummins. I'm really picky about books – I want something that's really well written AND has a great story. This one does both.
Who would you most like to swap places with for a day? 
John Hewitt on the day he scored the winning goal for Aberdeen in the '83 European Cup Winner's Cup final.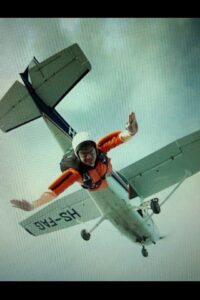 Don't miss a minute of Cloud Field Day 8 happening July 15-17, 2020!