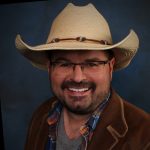 We've got another new delegate! Jason Collier will participate in his first event with us as a delegate at Tech Field Day Exclusive with Intel Memory and Storage. Jason is currently an analyst and, in the past, has helped pioneer hyperconvergence. Jason can be found playing flight sims, smoking meat, or spending time with friends and family in his spare time. Check Jason out on Twitter at @BocaNuts or on the Tech Field Day Website. Let's learn a little more about Jason!
How did you get into technology and IT? What do you do now?
I started back in the TRS-80, Atari, and C64 days. I've been a serial entrepreneur for 25 years, and now I sit on the other side of the table as an analyst.
What are your biggest challenges and favorite things about what you do?
For challenges: do I need pants for the next zoom call? And my favorite thing is the people I interact with and call my friends.
Where do you see IT going in the next 3-5 years?
The melding of cloud computing with edge computing.
What was your first computer? What was great about it? What is your go-to computer now?
Atari 400 – The original membrane keyboard NOT!!! It was spending time learning Beginners All-purpose Symbolic Instruction Code – All of them, I use the right tool (hardware, OS, and app) for the job. I have CPUs with Linux, BSD, Chrome OS, macOS, and Windows. I currently have 85 IP addresses in my house; 15 of those have a keyboard attached.
How do you manage your work/life balance?
I have been married for 23 years, and I can honestly say that having a loving and understanding wife has been key for me. There were times when I was on the road for a month and at home working on the next big thing for years at a time. Through it all, she has been my rock and brings balance to the force.
What do you do in your spare time? Do you have any hobbies?
Flight sim/gaming, smoking (not cigars or weed, but brisket and ribs), spending time with my family.
What are you most excited about seeing at the event?
My friends… Oh, and the latest tech in the Optane line from Intel.
What is the coolest thing you're working on right now?
Systems hardware, cloud, edge, and Kubernetes
Who inspires you?
Patton, Jobs, and Musk
As a child, what did you want to do when you "grew up"?
Be a pilot. It's what I'd be doing if I wasn't in tech.
What superhero movie character would you like to be and why?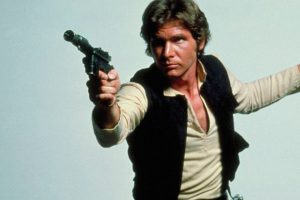 So I count Star Wars as a superhero movie. Han Solo, and not the new Han Solo. The Han who shot first. Why??? because he is very decisive but also has a good moral compass.
If you won the lottery and could retire, what would you do with your time?
The same thing I'm doing now.
Well, thanks for sharing, Jason! We are excited to have you and your expertise in the Tech Field Day community and for this event! 
Tech Field Day Exclusive with Intel Memory and Storage is December 16th. We'll see you there!