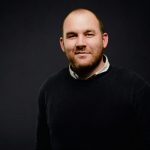 We are excited to welcome Dan Jones as a first-time delegate at the upcoming Mobility Field Day event in July! Dan is an Apple consultant who specializes in MDM And WiFi with a passion for providing free education to those in need. You can see more about Dan on Twitter at  @UKDanJones, on the Tech Field Day Website, or at his personal blog, http://hashtagwifi.com. Without any further ado, let's learn a little more about Dan!
How did you get into technology and IT?
I worked in education to start out, moved to Apple, then started my own consulting company.
What do you do now? Tell us a little about your current role.
I'm the technical director of a system integrator in the UK that specialises in helping companies get the most out of Apple equipment. Over 90% of our Customers are Apple users.
What are your biggest challenges currently?
Our biggest challenge is letting people know we exist! So often we're brought in after a project has gone wrong rather than people engaging us at the start.
Where do you see IT going in the next three to five years?
I can see a massive need for high bandwidth wireless applications. I think AR is going to become a large part of our digitised future and that will require low-weight devices that are given huge amounts of data wirelessly.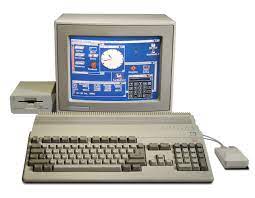 What was your first computer? What was great about it? What is your go-to computer now?
My first computer was an Amiga 500. I had to wait my turn to use it though!! My Grandad used to get computers from his work and I'd spend every weekend pulling them apart and fixing them again.
Now, however, I like it simple! I have an M1 MacBook Pro and I love it!
How do you manage your work/life balance?
I'm not sure I do… I do try to find time for a round of golf every now and then.
If you weren't working in IT, what would you be doing instead?
I'd probably be working for a non-profit somewhere. I love the idea of using my skill set to help those less fortunate than me but a lot of the time I don't know where to start. I've reached out to a few charities in the UK but I'm not sure they know how to use my skill set either.
What do you do in your spare time? Do you have any hobbies?
I love spending time with my family. Both my wife and I work full time during the week, so weekends are sacred to us. It's also a good excuse to go for a long walk with the dog and take in some of the amazing countryside I'm lucky enough to live in.

What are you most excited about seeing at the event?
Seeing what solutions vendors are coming up with to everyday problems.
What is the coolest thing you're working on right now?
We're working with a large house builder in the UK to bring some exciting changes to the way people buy houses. Including some AR bits…
Who inspires you?
My late grandfather. I miss him a lot.
What superhero movie character would you like to be and why?
I'm not sure I could be trusted with such power…
What is your favorite thing about what you do?
Meeting lots of different people from a wide range of backgrounds and cultures.
If you won the lottery and could retire, what would you do with your time?
Work for free in education. Helping schools to spend money on technology wisely.
Thank you for sharing, Dan! We are excited to have you on board as a delegate and hope that passion for education will come through in helping others learn at Mobility Field Day!
Dan will be attending July's Mobility Field Day as a delegate, so be sure to tune in to see him in action!