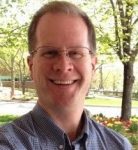 Last week we welcomed a new delegate at AI Field Day 3: Paul Braren! Paul is an Advisory Solutions Architect at Dell Technologies. You can see more of Paul on his Twitter or on the Tech Field Day Website. Paul took some time to tell us a little more about himself – here is what he had to say!

How did you get into Technology and IT?
During graduate school, I found I was spending more time optimizing the performance of the Silicon Graphics computer used for eye-tracking research than I was studying. After a successful stint in helpdesk support that I quite enjoyed, we also had baby was on the way. So I confess, my actual "career" path in IT really began as I traveled extensively to teach resellers about the joys of OS/2. This lead to growth into a variety of infrastructure, team lead, and customer-facing roles, and I'm so very thankful for all of it!
What do you do now? Tell us a little about your current role.
I'm an Advisory Solutions Architect at Dell Technologies, working with a variety of Enterprise customer across New England, helping them with their datacenter and cloud solutions.
What are your biggest challenges?
Learning about EVs and AI, exploring creative ways to stay connected with other humans.
Where do you see IT going in the next 3-5 years?
In many ways, it's actually becoming more and more complex, but there's still a need for somebody to understand the bare-metal.
What was your first computer? What was great about it? What is your go-to computer now?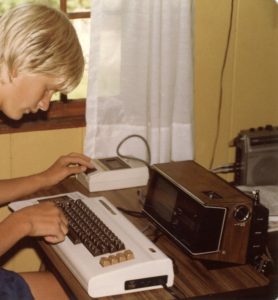 My Atari 2600's BASIC Cartridge got me interested in programs, so I used my paperboy money to get my first real computer, the Commodore VIC-20 featuring cassette storage! My mother had "encouraged" me to take a typing class, so one of the many great things about this computer was that it motivated me to put those touch typing skills to good use: perfectly typing in PEEK and POKE commands from the pages of a gaming magazine!
How do you manage your work/life balance?
It's a journey, but I'm getting better at it. After decades of on-call jobs and/or working with international teams, finding roles that don't require a lot of after hours has helped enormously. Go figure!
If you weren't working in IT, what would you be doing instead?
I would be a pilot.
What do you do in your spare time? Do you have any hobbies?
Voracious reader and content creator at TinkerTry.com and my YouTube Channel.
I used to ski, sail, and windsurf, now many of my adventures involve EV road trips with my wife, and trying to find excuses to do things outdoors.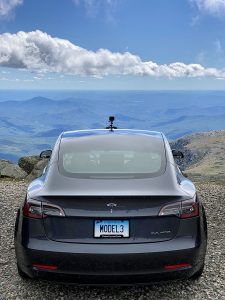 What is the coolest thing you're working on right now?
Carefully beta testing Tesla "Full Self Driving" ADAS (Advanced Driver Assistance Systems), it can be pretty magic at times. I'm always sure to avoid annoying or endangering anybody during this process. Seeing this technology finally come to life is something I've been pondering for over 30 years, and it sure is exciting to have a front-row seat!
Who inspires you?
My two adult sons, they continually amaze me more and more with each passing year.
As a child, what did you want to do when you "grew up"?
I really had no clue, and struggled to find my way until my mid twenties.
What super hero movie character would you like to be and why?
Superman, cuz, you know, he can fly. Without webs.
What is your favorite thing about what you do?
The way it makes me feel when I discover something new, and how great it feels to finally get it written down and shared with others, brightening their day as well. That's joy for me.
If you won the lottery and could retire, what would you do with your time?
Help accelerate the transition to sustainable energy in every way I possibly can, leading by example, growing my skills, and sharing my learnings.
Thanks for sharing, Paul! You can see Paul as a delegate in the videos from AI Field Day 3!