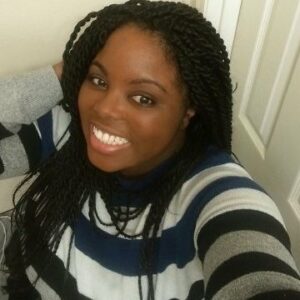 Shala (pronounced Shah-LAH) Denise joined the delegates at Tech Field Day Virtual Cisco Live Experience in June and she is COMING BACK for Networking Field Day 23 in September! Woot! Shala has always loved technology and her career has shown her that her passion is Network Engineering. Shala is CCNA Certified. In addition to the many hats she wears, she hopes that she can motivate and encourage young girls and women entering the tech space.
Connect with Shala at @GiftedLane on Twitter, the web, or the Tech Field Day website.
How did you get into technology and IT?
I accepted a contract Administrative Assistant role where I worked closely with the President, the VP, and the other Executives. I became well-known within the company as the Tech person. When the Sr. IT Analyst retired, the VP offered me their role, which ended up being the Lead Network Admin/Engineer role.
What do you do now?
I provide Tier 2 support to end-users in a desktop, server, and infrastructure environment. I also work on various projects with the Networking team.
What are your biggest challenges?
My passion is Networking and Security, but I am starting to move towards Cloud, and I am trying to figure out which path to take.
Where do you see IT going in the next 3-5 years?
Remote. I believe there will be more opportunities to work remotely, hopefully providing more options for people to get into the tech field and to work for the companies they want to work for without geographical boundaries.
What was your first computer and what is your go-to computer now?
In the fifth grade, my grandmother bought me a brand new 1995 Packard Bell computer. It was my introduction to troubleshooting PC issues since I used to delete system files accidentally and run out of memory. My grandpa uses it to this day to play Solitaire battles with his friends.
Today, the Surface Book 2 is my main computer, followed by my iMac.
How do you manage your work/life balance?
I'm fortunate to have a role where I go in and get off work every day at the same time, making it easy to make plans outside of work.
If you weren't working in IT, what would you be doing instead?
My high school plan was to become a Zoologist who traveled the world, observing and working with various animals in their natural environment like the late Steve Irwin, and maybe have my own T.V. show.
Do you have any hobbies that you enjoy in your spare time?
I like to watch the latest Korean Dramas, play new and retro video games on their original console system, build LEGO sets, fly stunt kites, creative writing, and travel.
What is the coolest thing you're working on right now?
GiftedLane, through which I hope to inspire others to jump into the tech space regardless if you have zero experience. There is so much content across the web these days to help prepare you for this task. Go for IT.
Who inspires you?
The Tech community on Twitter. It's a long list. Du'An Lightfoot (@labeveryday) was the first content creator that got me involved with the Tech Community across social media. A.J. Murray (@noblinkyblinky) regularly reached out and nudged me to apply for Cisco Champion and keep creating content, along with Christopher (@findyourincrement).
As a child, what did you want to do when you "grew up"?
Honestly, once broadband internet came out, somehow, someway, I wanted to be the person who resolved the issues causing the internet to go down. Without knowing the proper title for this, I wanted to be a Network Engineer since Middle School during the dial-up days.
What superhero movie character would you like to be and why?
Gamora. She's highly-skilled. She's able to overcome those who surpass her abilities. She does not back down. She actively works at learning new skills and applying them. She is a top-notch trainer who trained the She Hulk to win her challenge.
What is your favorite thing about what you do?
The instant gratification of helping people resolve PC issues, impacting their day-to-day, and seeing their eyes light up with joy. Being able to find your tech tribe early on can help you quickly excel within the industry.
If you won the lottery and could retire, what would you do with your time?
Travel. Travel. Travel. There are a few places I still have not visited yet. I would also like to build a Tech Space within my community to help those looking to get into the tech industry, regardless of their age, gender, or ethnicity.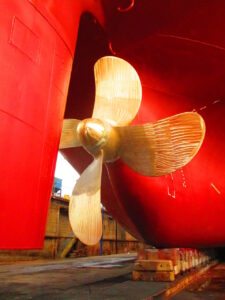 Speaking of traveling, here are some cool shots of Shala traveling the world on crude oil tankers with ExxonMobile a few years ago.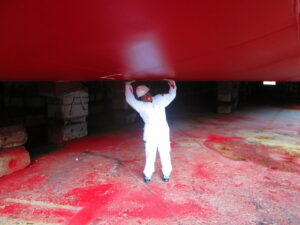 Cool, right? Thanks, Shala! We are glad you joined us at Tech Field Day Virtual Cisco Live Experience in June and super pumped you're returning as a delegate at Networking Field Day in a few short weeks!
Networking Field Day 23 is happening September 30-October 2, 2020. Mark your calendars, so you can catch the presentations live!