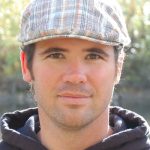 We would like to welcome one of our newest delegates to Tech Field Day Extra at Cisco Live US 2022: Troy Martin! Troy is a principal consultant with over 20 years of experience in the networking industry. You can see more of Troy on his Twitter or on the Tech Field Day Website. Troy took some time to tell us a little more about himself – here is what he had to say!
How did you get into Technology and IT?
It was pretty simple Venn digram. I liked technology and I liked computers – by meeting in the overlap, my destiny was predetermined; I completed degrees in both electrical engineering and computer science – then moved through my career until I landed where I am now.
What do you do now? Tell us a little about your current role.
I run a company that designs and optimizes wireless networks for a mix of clients. In addition, I teach others around the globe how to design and implement healthy and efficient wireless networks.
What are your biggest challenges?
Managing sleep – don't get me wrong, I like sleeping, I just wish I needed less in order to do more… there is so much to do and learn…
Where do you see IT going in the next 3-5 years?
If you wait around long enough, what was old becomes new again. Everything in IT moves in cycles. It's documented sales forecasts and quarterly updates or when manufactures announce focus on different targets – that were recently ignored while chasing the dollars.
What was your first computer? What was great about it? What is your go-to computer now?
The first one I bought myself was an AMD 486 DX4/133 with a turbo button for an instant speed boost that could be used to instantly speed up or slow down older games so they would actually load. My go-to computer now is an Intel MBP 16"…only because I haven't ordered to the M2 😉
How do you manage your work/life balance?
There is a finite time available each week and there are things that I want or need to do. I schedule in both work and life on my calendar – when there is no more time left, start filling up the next week.
If you weren't working in IT, what would you be doing instead?
I'd probably be working as a system or hardware engineer, but I'm not a typical engineer – I'm better suited at translating engineer speak to muggles….so things probably worked out best…
What do you do in your spare time? Do you have any hobbies?
I cycle on the road and in the mountains, in the winter I snowboard – it's my meditation.
What are you most excited about seeing at the event?
Stats on the number Wi-Fi 6E capable devices connected on 6GHz during CiscoLive and seeing additional examples showing Wi-Fi is a slice of the wireless pie.
What is the coolest thing you're working on right now?
Developing wireless IoT design best practices for the energy industry…and another project on LoRaWAN sensors for monitoring large scale agriculture.
Who inspires you?
My wife. In many ways, she is my opposite. She is an extrovert with an incredible ability to meet and connect with people. She inspires people to share information and tell their stories. On top of this, she remembers the details of their stories. At the end, what matters is our connection with others. The older I get, the more I appreciate this.
As a child, what did you want to do when you "grew up"?
I wanted to be a paleontologist, because dinosaurs are cool….
What super hero movie character would you like to be and why?
Wolverine – he experiences the most character development and in the end comes to appreciate the attributes of everyone on his team. It also helps that he has unearthly healing power to help him recover from his adventures.
What is your favorite thing about what you do?
I love that I'm not behind a desk all the time. The nature of my work takes me to really cool and interesting sites where beer is brewed, surgeons save lives, atoms are split, and refineries explode.
If you won the lottery and could retire, what would you do with your time?
As much as I love what I do, I would wrap up my contracts and move someplace where I could cycle and surf every day. In the winter I would find new mountains for snowboarding.

Thanks for sharing, Troy!
Be sure to see Troy as a delegate at Tech Field Day Extra at Cisco Live US 2022 June 14–15!