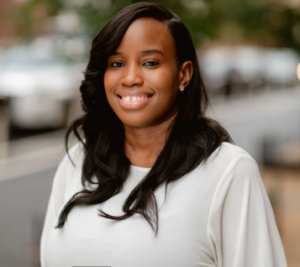 Deirra Footman will be a new delegate at Networking Field Day in February! She is a Network Engineer and Tech Blogger. As a woman and person of color in the technology field, she understands the unique challenges those looking to enter the industry can experience and hopes to inspire others by sharing her story. Check Deirra out on Twitter at @CCIEBy30, on the Tech Field Day Website, or her blog. Let's learn a little more about Deirra!
How did you get into technology and IT?
I got my start in high school, where I had the opportunity to attend the Cisco Networking Academy. I attended the program from my sophomore to senior years, and in the last semester of my senior year, I earned an internship with my local school district's headquarters. That internship eventually turned into a full-time position with the organization. During my time there, I worked my way from being a tech to leading projects. I worked with various technologies in networking, datacenter, and collaboration spaces. From there, I worked in the Federal Space, to healthcare, and now a managed service provider.
What do you do now? Tell us a little about your current role.
In my current role, I'm a Network Engineer focusing on datacenter, security, and cloud technologies for a small MSP. Outside of work, I also blog over at ccieby30.com. I share my journey with my career and certifications. My main goal is to increase representation for Black Women in the industry.
What are your biggest challenges?
My biggest challenge is balancing what I need to learn for work and my personal goals. While there is some overlap, there are those times where I have to prioritize one over the other.
Where do you see IT going in the next 3-5 years?
In the next 3-5 years, I see security, cloud, and automation being the top priorities. These are skills and specialties everyone will need to stay marketable. As far as Network Engineers, we will evolve to meet the needs of the changing industry. You will definitely need to do more than just route/switch.
What was your first computer? What was great about it? What is your go-to computer now?
My first computer was a Dell desktop. In hindsight, it was slow as molasses but it got the job done. I built it from spare parts so it will always be special to me.
Now it's the MacBook Pro. I just like the seamless integration between Apple Products. I do run windows on my Mac, though.
How do you manage your work/life balance?
If anyone has the answer to this, please let me know.
All I can do is prioritize. What's important to me is ensuring that I'm spending time with my son and am there for all his biggest moments and field trips. I also aggressively guard my calendar.
If you weren't working in IT, what would you be doing instead?
Something Design related. I really enjoyed bringing visions to life both digitally and in person. I also really enjoy interior design.
What do you do in your spare time? Do you have any hobbies?
I'm an amateur foodie! Also, boxing and yoga!
What are you most excited about seeing at the event?
This is my first Networking Field Day, so I'm just excited to be a part of the event.
What is the coolest thing you're working on right now?
I'd have to say a datacenter Migration with ACI and NAC Deployment with ISE. Both are very challenging and give me the opportunity to learn something new (ACI) and deepen my understanding of ISE.
Who inspires you?
Beyoncé and her work ethic. I have a sticker that says Beyoncé of Tech. I look at it when I need some extra motivation to push through something difficult.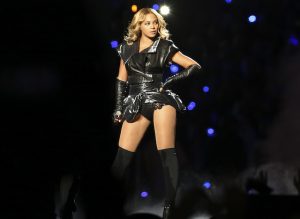 As a child, did you know what you wanted to do when you grew up?
Not exactly. I knew I wanted to do something with computers and solving problems. I enjoyed taking things apart to figure out how they work and trying to fix broken toys.
What is your favorite thing about what you do?
I enjoy solving problems and building/designing solutions.
If you won the lottery and could retire, what would you do with your time?
TRAVEL! I hope to travel the world one day and see all the great landmarks and enjoy awesome food.
Thanks so much for sharing, Deirra! We're excited to have you on board as a first-time delegate, and we look forward to seeing you at the event!
Mark your calendars! Networking Field Day 24 is February 24-26, 2021. We hope to see you there!