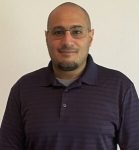 We are excited to welcome Firas Shaari as a delegate at the upcoming Mobility Field Day event in July!  Firas is a senior WiFi engineer for Comcast who loves spending time with his family when he can and listening to live metal music. You can see more about Firas on Twitter at @FirasShaari, on the Tech Field Day Website, or at his personal blog, https://firasshaari.com/. Without any further ado, let's learn a little more about Firas!
How did you get into technology and IT?
As far as I remember, all I wanted to be when I grew up was to be an electrical engineer. I always looked up to my father who was an EE with a Ph.D. from OSU. I wanted to grow up and become an EE like him, and I did!
What do you do now? Tell us a little about your current role.
I work as a senior WiFi engineer with Comcast. As part of the whole home products team and its subgroup, the WiFi architects, I am responsible for evaluating new WiFi chipsets, researching and investigating new features and standards, and writing new test scenarios to test new features and how they improve our customers' experience.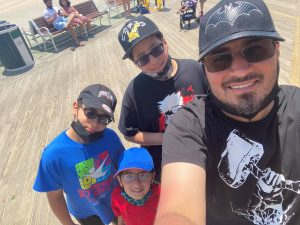 What are your biggest challenges currently?
To detach myself from my work and do other things in life. I enjoy what I do, I think of it more as a hobby than a job. Sometimes I have to draw the line and force myself to stop doing work-related things to enjoy the things that I love in life like going to music concerts, a day at the beach, and long walks.
Where do you see IT going in the next three to five years?
WFH has been a key factor in us as a society surviving this pandemic so far, I believe IT will focus heavily on elevating the WFH quality and experience where it will almost become on par with in-person experience. Technologies like WiFi 7 and 6G alongside AR and VR will help make this a reality.
What was your first computer? What was great about it? What is your go-to computer now?
My first computer was a Commodore 64. The whole concept of a computer was infatuating at that time. The sound that cassette tapes made when you loaded a game was pure music to my ears. I use a MacBook as my main machine but I always have a second windows computer with it.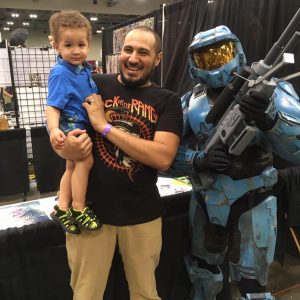 How do you manage your work/life balance?
I don't? I let it manage itself. In all seriousness, it is a very difficult thing to do when you love what you do as a hobby. What always helps me manage the balance is my desire to spend time with my family. Most of the time, that is the only reason strong enough to stop my work from overstepping my life.
If you weren't working in IT, what would you be doing instead?
Nothing, I can't imagine myself doing anything other than engineering.
What do you do in your spare time? Do you have any hobbies?
Music is a big part of life. Going to live concerts is something that I enjoy a lot. Unfortunately, that has been put on hold at the moment. I am back to gaming, especially since it helps bond with 2 older boys (11 and 12 years old).
What are you most excited about seeing at the event?
Everything, to be honest. It is a very unique and new experience to me and I am excited to experience it to the full max.
What is the coolest thing you're working on right now?
Being part of an amazing company like Comcast, which is a leader in its field, gives you access to the latest and great technologies and test tools. Our team is working on all the cutting-edge technologies that are available in the market, like WiFi 6 and WiFi 6E, or upcoming ones like WiFi 7.
Who inspires you?
My late father and my mentor, "Mr. David Urban", who is a distinguished engineer I work with and who I have learned so much from in the past couple of years.
What superhero movie character would you like to be and why?
I am more a Marvel comics fan, but when it comes to all-time fave comics, I would say the Flash. I am obsessed with speed, fast cars, fast planes, and most importantly, fast communication. Since he is the embodiment of speed itself, I find the character very fascinating.
What is your favorite thing about what you do?
The challenges and the euphoric feeling that overwhelms you when you finally crack what was stopping for days.
If you won the lottery and could retire, what would you do with your time?
Dedicate it to research and development of new technologies.
Thank you for sharing, Firas! We are excited to have you on board as a delegate and are looking forward to seeing you in action at Mobility Field Day!
Firas will be attending July's Mobility Field Day as a delegate, so be sure to tune in to see him in action!