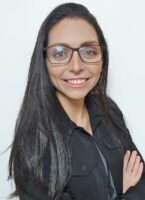 Lariana Luy will be attending Mobility Field Day 5 at the end of July as a first-time delegate. She will be bringing her knowledge and expertise to the event all the way from Brazil! If you check out Lari's delegate page on the Tech Field Day web site, you'll learn she was voted as The Wi-Fi Awards Rookie of the Year 2020. Coooool!!!
If you're not already connected with Lari, please tweet at her at @LarianaLuy on Twitter!
What was your first computer and what is your go-to computer now?
Oh… I was a teenager and I can remember that I had a broken monitor and the screen was always pink. It's fun now… But I'm sure it helped me a lot to enter into this life.
Now I have a good laptop (with Windows), but nothing super special.
How did you get into technology and IT?
I always loved Math and Physics in school and I've been passionate to discover and learn new things since then. When I was choosing my college course, I was sure that I would love to do Engineering, but not sure Engineering of what? So, my oldest brother that was working in IT already presented Telecommunications Engineering and I loved it! After college, my first job was in Networking Support, and now I'm here. 😀
What do you do now in your current role?
Now I'm a Network Engineer at Secure IT, my oldest brother's company (Yes, it seems it was his plan since high school… kidding). We are a small company and I can work in almost all roles on a network project (pre-sales, post-sales, and support). All wireless projects are my main responsibility. Besides that, I'm teaching at a college during my nights and some weekends. It's a balance and I can share with the students all the experiences I had during the day and that's amazing.
What are your biggest challenges?
I have certain goals in mind to become the professional I would like to be; though it is a challenge to find time to study, work on labs, and research on top of my daily work and teaching commitments.
Where do you see IT going in the next 3-5 years?
I'm a tech enthusiast and we can see how IT became important (or fundamental) to all businesses. I think we will see new roles appearing and we will deliver all of the support to smarter companies that will work with better information to make decisions. IT will be there to transfer, process, and store all of this critical information with intelligence, delivering value to businesses.
How do you manage balance in life between work and personal interests?
That's a good one! Most of my time, I'm working (engineering or teaching) or investing some time on my personal projects. So, I don't have a real balance…but I'm working on it!
If you weren't working in IT, what would you be doing instead?
Maybe being a Neurologist. I love brains, how they work, and all the mystery around them.
What do you do in your spare time?
I don't have too much spare time now, so, when I can, I love to be with my friends and I like to enjoy my small apartment, watch some series, and sleep.
What is your current obsession?
CWNE (I'm a little far from it… I don't have enough time to study, but I will get it!)
If you had a theme song, what would it be and why?
Somewhere Over The Rainbow, from The Wizard of Oz. That's a song that followed me since my childhood until now… Every time it's playing somewhere, I feel peace and love.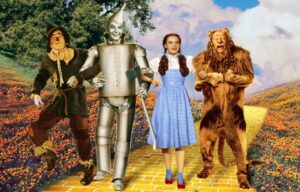 If you could have dinner with anyone, living or dead, who would you choose and why?
I have a huge list, but I think I would choose my uncle. He passed away some years ago, but we didn't have a lot of time together when I became an adult. He was a smart engineer and had a lot of things to tell me, I'm sure.
What was the last book you read?
I read a CWDP book and one about Risk Management. I'm currently reading the CWSP book now.
What are you most excited about seeing at the event?
Technology and Intelligence!
We are too! Technology and Intelligence, here we come! Mobility Field Day 5 is happening July 29-31, 2020. Mark your calendars, so you can catch the presentations live!