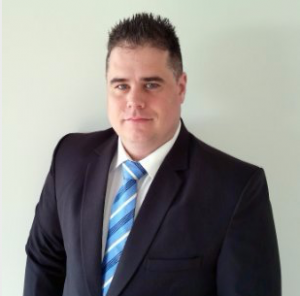 Haydn Andrews is coming all the way from Melbourne, Australia, to join in on the fun at Mobility Field Day 4. He is excited about seeing all the technology that is coming out! 
Haydn has always loved technology! He started a degree in IT straight after finishing school, but spent too much time out of classes. Then, Haydn joined the Army, as an IT Technician, which gave him his first taste of Networking. He loved it and has been learning more everyday since. 
Currently, Haydn is a Senior Wireless Engineer with Dimension Data Australia focusing on mainly warehouse wireless designs and all things wireless.
One of his biggest challenges is, dispelling myths around wireless technology from actual facts.
In the next few years, Hadyn sees automation becoming a large part and big data from everything.
Haydn keeps his work and life balanced by always taking time to take breaks away from work when he can. Work hard and play just as hard!
Want to know some more fun facts about Haydn? Awesome! In his free time, Haydn enjoys basketball, cooking, and flying. In fact, if Haydn wasn't in IT, he would probably be flying a big plane! I wonder if this has anything to do with his favorite movie being Top Gun? He loves the dog fights!
If Haydn could have only one super power, it would be a photographic memory, so he can read and know everything. (That's a good one! I think that would be my pick, too!)
Connect with Haydn on Twitter, the web, or the Tech Field Day web site.
Mobility Field Day 4 is happening August 14-16, 2019! Mark your calendars, so you can catch the presentations live! Join in the conversations by using #MFD4.