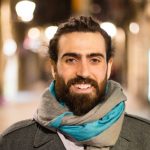 We were excited to welcome Demetrios Brinkmann as a first-time delegate at AI Field Day! Demetrios made his first appearance with us and we're excited to see him at more events in the future. Demetrios is a musician by night and helps run the MLOps by day. You can see more about Demetrios on Twitter at @DPBrinkm, on the Tech Field Day Website, or through the MLOps community he helps run: https://mlops.community/. Let's learn a little more!

How did you get into technology and IT?
On accident by starting a community around MLOps.
What do you do now? Tell us a little about your current role.
I run the MLOps community which consists of interviewing some of the top names in the space and moderating our slack workspace.
Where do you see IT going in the next three to five years?
A lot of ML actually happening and not only being talked about.
What was your first computer? What was great about it? What is your go-to computer now?
An Apple 2 I think was what my mom got us back in the day. Now I have a Macbook pro.
How do you manage your work/life balance?
I don't work from home anymore, I live at work…
If you weren't working in IT, what would you be doing instead?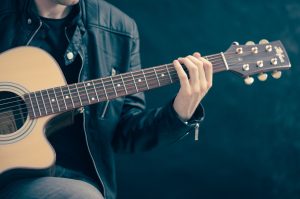 Music
What do you do in your spare time? Do you have any hobbies?
Calligraphy and meditation. And a little guitar.
What are you most excited about seeing at the event?
Learning about a bunch of new tech I am normally not getting to hear about.
What is the coolest thing you're working on right now?
An initiative for people to get a hands-on experience with MLOps.
Who inspires you?
My wife, who has been an absolute champ with our little 2-year-old throughout many many lockdowns here in Europe.
What superhero movie character would you like to be and why?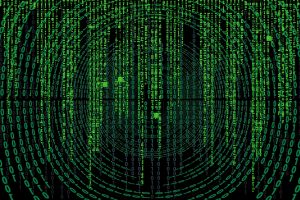 Neo. Stop bullets and break out of the simulation.
What is your favorite thing about what you do?
Talking to people and learning something from each one of them.
If you won the lottery and could retire, what would you do with your time?
I'd keep doing the podcasts that I do because I love them but aside from that, music, yoga, meditation, and lots of calligraphy. Basically what I do now. I might just move to Bali or something.
Thank you for sharing, Demetrios! We are excited to have you on board as a delegate and see you more moving forward! We appreciate your Matrix fandom and are glad you were willing to take the Red Pill with Tech Field Day.
Demetrios made his Tech Field Day Delegate debut at AI Field Day last month, be sure to check out the presentations to see how he did!