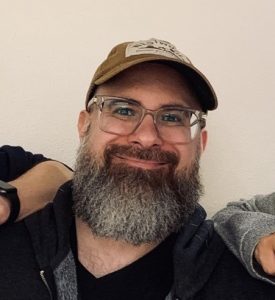 Security Field Day 2 is happening THIS WEEK! And guess who is going to be there? You guessed it; Shaun Bender! Many of you know Shaun already, but we wanted to get to know him a little better, before the event kicks off on Wednesday! Be sure to connect with Shaun on Twitter, the web, or the Tech Field Day web site.
Can you take us through your journey of Technology and IT and what you're doing now?
My sixth grade teacher said I should be a "lobbyist." At the time, I had no clue what that was.
Fourteen days into my freshman year of high school, I walked into a classroom that had nothing but computers. Roughly 20 minutes later, I dropped all my classes that revolved around politics, drama and reporting, then filled that void with programming classes. I actually really hated programming, but "it was the thing that got me to the thing."
I now work in the legal field. With complete autonomy and control, I direct how the law firm handles all aspects of technology and policy.
What are your biggest challenges?
Dealing with legal software that is great at doing the legal process, but lacks modern security aspects and/or logging. Even if cloud-based, sometimes logging options do not exist.
Do you have any hobbies or things you like to do in your spare time?
In my spare time, I like to play Xbox; particularly the game, Sea of Thieves.
I also read AWS docs and organize local Meet-up (AWS User Group) events.
I used to wake board and extreme mountain bike, but the lower back said 'no more' to that. 
What is your secret to work/life balance?
The week has 168 hours, and task management is key. And, during a crunch time, never second guess yourself.
Where do you see IT going in the next 3-5 years?
Pretty much all aspects of the world will be run by the top 10-20 technology companies for the time. And, most of our lives will live in cloud services.
Do you have any favorite movies? 
You can never go wrong with Citizen Kane or Sneakers. Vice is a good one. Also, The Wolf of Wall Street.
What is your favorite way to enjoy ice cream? 
Oh, man. You know what… they got the fudge on the bottom– y'see? That enables you to control your fudge distribution as you're eatin' your ice cream.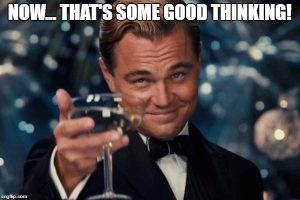 Last but not least… what are you most excited about seeing at the event?
Security, of course! Along with the community of like-minded people with different backgrounds.
It's going to be a great event and we are excited to have you as a delegate, Shaun! 
Security Field Day 2 is happening June 19-21, 2019. Mark your calendars, so you can catch the presentations live!