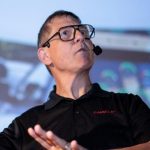 As we get back to in-person events, it's always exciting to welcome a first time delegate to the crazy world of Field Day! For Cloud Field Day in February, we are excited to announce first-time delegate Jim Czuprynski! Jim is self described technology advocate with many years of experience in IT. You can follow Jim on Twitter at @JimTheWhyGuy, see more about him on the Tech Field Day Website, or check out his personal site, https://jimthewhyguy.com. Jim took some time out of his day to tell us a little more about himself – let's learn a little more about Jim!
How did you get into Technology and IT?
I started out as an end user in 1981 at a food service supplier and fell in love with 4GL programming. From there I continued into more complex application development and eventually became a DBA in 2001. I've since worked as an instructor, presales consultant, team lead, and technology advocate for IT organizations of all sizes.
What do you do now? Tell us a little about your current role.
I'm on sabbatical these days (it sounds better than "retired") but I still keep myself sharp with short-term gigs in database tech and application development. I've also recently been elected as a member of the Oracle Developer Tools User Group (ODTUG) Board of Directors, so right now I'm helping plan a huge conference in June 2022.
What are your biggest challenges?
Keeping calm when a piece of code that I need right. this. minute!! doesn't work the way it's supposed to, and thinking through the problem without mental anguish.
Where do you see IT going in the next 3-5 years?
Everywhere! With IoT touching everything, especially as we rebuild the USA's electric grid, we're going to have so much data about our world, apply tech to every aspect of climate change, and literally change the world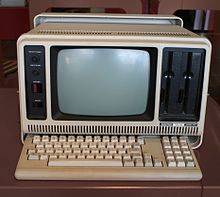 What was your first computer? What was great about it? What is your go-to computer now?
TRS-80 Model 4P – a portable about the size of a sewing machine. It really taught me how to do more with less. My ASUS laptop is my universal platform.
How do you manage your work/life balance?
Wait … there's supposed to be a balance? Seriously, though: I plot an escape to our cabin in southern Wisconsin as frequently as possible. There's nothing like watching a bald eagle hunt for his breakfast on a cold winter morning to restore your perspective on life.
If you weren't working in IT, what would you be doing instead?
Writing "hard" science fiction novels and or short stories. And that's why I don't quit my day job. 😉
What do you do in your spare time? Do you have any hobbies?
I love following politics! Governing people in today's world is incredibly complex. I've worked as an election judge and volunteered on our US congressman's campaign staff, applying AI/ML to public data for registered voters.
What are you most excited about seeing at the event?
Learning what next amazing tech is coming our way so we can quite literally change the world for the better.
What is the coolest thing you're working on right now?
I'm building out my smart home system to incorporate CCTV video feeds and other sensors – even adding an automated watering system for our summer garden.
Who inspires you?
Neil DeGrasse Tyson! He's so incredibly passionate about astrophysics, science, the world around us, and its majestic complexity.
As a child, what did you want to do when you "grew up"?
An astronaut. Missed it by that much. 🙂
What super hero movie character would you like to be and why?
Gotta be Iron Man. Though I'd settle just to be Tony Stark.
What is your favorite thing about what you do?
There's nothing better than seeing someone's eyes light up when I've inspired them during a presentation. It's even better when they laugh at my jokes.
If you won the lottery and could retire, what would you do with your time?
I don't play the lottery – it's just for folks bad at math. But if I did, I'd probably spend much more time with my extended family and friends, traveling the world and talking about how much work we have to do yet to save our planet.
Thanks for sharing, Jim! We're excited to have your insight and expertise on the delegate panel at the event. You might not have been an astronaut, but we think you'll reach for the stars at Cloud Field Day!….okay, we'll show ourselves the door.
Be sure to tune into Cloud Field Day from February 16-18 to see Jim in action as a delegate!