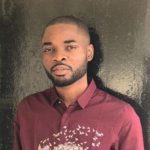 We'd like to introduce one of our newest delegates to the Tech Field Day community: Charles Uneze! Charles is a technical writer and university student. He will be attending Networking Field Day 29 as a delegate and took a few minutes to tell us a little about himself.
Check out Charles on Twitter @Network_Charles or on the Tech Field Day Website.
How did you get into Technology and IT?
I was previously studying Agricultural Engineering at the Federal University of Technology Owerri, in Nigeria. After a few years, however, I realized I'd better switch.
As a result, I changed my major to Information Management Technology, it's a niche I had always loved but couldn't get the first time I applied into the university. I had aimed for Electrical Electronics Engineering.
What do you do now? Tell us a little about your current role.
I recently finished a freelance technical documentation gig on AWS serverless computing. For now, I plan to master serverless computing at least until university graduation soon, while I freelance for more technical writing gigs.
What are your biggest challenges?
Right now, I'll say it's my graduation from the University. I'm in my final year, and my school has been on strike for several months now. I can't wait to resume so that I can finish it quickly.
Also, I'll say, getting more writing gigs I can use to fund my developer journey.
Where do you see IT going in the next 3-5 years?
I believe that automation will become the norm. Networks are becoming increasingly complex, and many startups are going cloud-first with serverless computing.
These CSPs rely heavily on a large number of data center switches, which requires extensive automation. In the Service Provider and Data Center space, intent-based networking is also important, as the network becomes smarter.
What was your first computer? What was great about it? What is your go-to computer now?
Oh my goodness, it was an HP 530 Notebook PC. What I liked best about it was how simple it was to run Packet Tracer and then simulate computer networking concepts. At the time, I was studying for the Cisco Certified Network Associate certification.
Right now, my go-to computer is a hp Elitebook 840 g3.
How do you manage your work/life balance?
It's very flexible. It's a concept inspired by Erin Meyer and Reed Hastings' book "No Rules Rules" about Netflix culture. The ultimate goal is to always be efficient.
If you weren't working in IT, what would you be doing instead?
I'll be working as a Psychotherapist. I love the human mind so much, reading books inspired by Carl Jung makes me very happy.
What do you do in your spare time? Do you have any hobbies?
If I am not at the the beach, I'm on my computer geeking about computer networks.
What are you most excited about seeing at the event?
New computer networking technologies!
I love all the companies. It was fun seeing Kentik present at #NFDSP2. I am looking forward to seeing their Enterprise solution. I'm a Cisco fanboy too. Broadcom seems to be innovating towards a multi-cloud solution, I am looking forward to see what they have in store too.
What is the coolest thing you're working on right now?
I just finished a serverless computing gig. I want to improve my Python skills so I can learn how to use AWS's Boto3 SDK tool.
Who inspires you?
I'll say whoever I was a year ago.
As a child, what did you want to do when you "grew up"?
I was honestly all over the place as a child. I went from wanting to be a doctor to wanting to work with electronics after seeing my father tinker with them.
But it wasn't until I was 13 years old that I realized I wanted to learn everything I could about IP addresses. It was my first time using a modded Virtual Private Network (VPN) application installed on my phone, where I'd have to input IP addresses before launching it.
What super hero movie character would you like to be and why?
Spider Man.
I love how intuitive he is. That intuition is also playing a good role in my engineering life. Knowing what tool, cloud service, troubleshooting technique to apply, all of which are gained from experiences tinkering and labbing in a test environment, and attending networking events such as Networking Field Day 29.
What is your favorite thing about what you do?
The ability to simulate network engineering concepts that a lot of people will utilize afterwards is very satisfying.
If you won the lottery and could retire, what would you do with your time?
Explore Carl Jung's research further, get warehouses for leasing edge computing spaces, dig further into Cloud-native network functions in the service provider space, and eventually become a Venture Capitalist for Startups.
Thanks for sharing, Charles! Be sure to see Charles as a delegate at Networking Field Day 29, September 7–9!