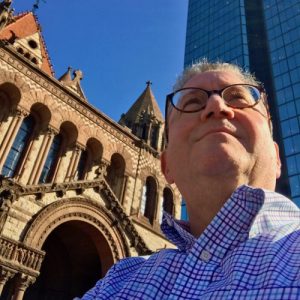 Alex Neihaus is coming to Cloud Field Day 5  and we wanted to learn a little bit more about him. 
Connect with Alex via yobyot on Twitter, the web, or the Tech Field Day web site.
How did you get into Technology and IT?
I needed to pay for college and IT was easier than flipping burgers.
What do you do now?
I'm on a mission to help large enterprises realize the benefits of migrating to the cloud.
Where do you see IT going in the next 3-5 years?
I don't predict; I migrate.
What was your first computer?
It spoke EBCDIC.
If you could have ONE super power, what would it be?
I want a happy stick: I hit you with it and whatever is stressing you disappears.
What do you do in your spare time (hobbies)?
I've got a weakness for fast cars.
What are your biggest challenges?
Beating recruiters off with a stick.
Cloud Field Day 5 is happening April 10-12, 2019. Mark your calendars, so you can catch the presentations live!