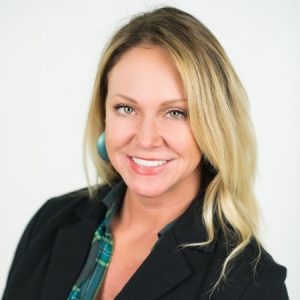 "Everybody calls me JJ." Perfect! JJ Minella is coming to Mobility Field Day 4 next week! Connect with JJ on Twitter, the web, or the Tech Field Day web site.
What are you most excited about seeing at the event?
This is my first Tech Field Day event, but I'm most eager about learning. Even after being in the industry for a long time, I always learn something new, wherever I go, and from whomever is talking. So I look forward to seeing and hearing from the presenters about up-and-coming technology but also from the other delegates, what they're doing, how they think and view challenges and opportunities.
How did you get into Technology and IT?
I was pretty much born in to it. My father started a company in the basement of our house, and, already addicted to science, math, and circuits at an early age, I dove in to all parts of technology – from graphic design to coding and then later networking and security. From a timeline perspective, I had a work permit when I was just 14, sat on my first government advisory board for technology at 16, completed several HPE Master ASE certs and had my (ISC)2 CISSP certification in my 20's. Looking back, I guess I never had a chance of not doing tech!
What do you do now in your current role?
I have two primary roles at work, and then myriad responsibilities with volunteer roles. At work, I act as a sort of Technical Account Manager, working with our strategic clients on large or complicated projects that span several disciplines or have quirky security requirements, and I manage technical strategy internally both for sales and engineering. So, while I have an engineering title still, a lot of my work is business strategy and planning. I guess once an engineer, always an engineer?
Where do you see IT going in the next 3-5 years?
Everything in technology is so cyclic – even in the face of Moore's law, technology trends tend to be very cyclic and we cycle and recycle back through common concepts over time. Most changes in the 3-5 year span are reworkings (or simply renamings) of current technology. Looking beyond that, I think we'll see some drastic changes on the horizon related to crypto that will affect every aspect of how we secure data.
What are your biggest challenges?
It's really cliche, but I tend to see opportunity where others may describe a challenge. Having been in the industry for so long, each challenge is just a new puzzle to be solved, or a new game to be played. Every aspect of my role is a series of new challenges, and I just love the process of working through them. More specifically though, I suppose "people" are always the main challenge in IT (and probably any industry), and dealing with the human aspects of tech is how I've differentiated myself.
What was your first computer?
A VAX running VMS with a digitizing tablet, later an Apple IIe :/ (OMG I'm officially old)
If you could have ONE super power, what would it be and how would you use it?
Oooooohhh that's a hard one. Ya' know, if I were the only person in the whole world to have super powers, I truly think I'd rather not have them – it would just be too awkward. But if some deity came along and forced me to choose right now, being that it's summer in North Carolina, I think I might select "vanquishing mosquitoes".
What do you do in your spare time?
For as geeky as I've always been, I'm very right-brain driven and I love art, drawing, painting, as well as, dance. I've spent many years doing competitive dance including ballroom and swing (among others) as well as competitive powerlifting in recent years. I know, that sounds like a crazy mix, but coming from gymnastics and dance it's actually not such a huge leap.
How do you manage your work/life balance?
We talk about work-life balance, but for me (and our whole team here at work) I think it's more about work-life integration. Work affects home life, and vice versa so I think we bring our whole selves wherever we go and when you're passionate about what you're doing you find a way to incorporate your work in a healthy way. Having said that, there are definitely times I just need to unplug, and I'm notorious for spreading messages of mindfulness and encouraging meditation (in any form). That's how I keep my sanity and balance.
What is your favorite movie?
It's gotta' be Ghostbusters. I have really fond memories of going to see it in the theater as a kid, and it's the only movie I always stop and watch if I'm clicking through channels and it's on. #whoyougonnacall
What is your favorite kind of ice cream? Do you eat it alone, with toppings, in a cone, in a bowl, out of the container?
Growing up, I did love coffee flavored ice cream, which I'd have when my parents or grandparents took me to this cute little place in our home town. I really don't love ice cream now as an adult, which may be a blessing, but I can put a hurtin' on some yogurt.
If you weren't working in IT, what would you be doing instead?
I always joke that I may need to run away and teach Yoga. While that's a silly little comment that would never happen, I may actually end up running a wellness facility with mindfulness and meditation retreats, sprinkled with yoga, Pilates, and Tai Chi.
Ask JJ about cutting a network cable with scissors! 🙂
Namaste, JJ! This has been great! See you soon! 
Don't miss a minute of Mobility Field Day 4 is happening August 14-16! #MFD4