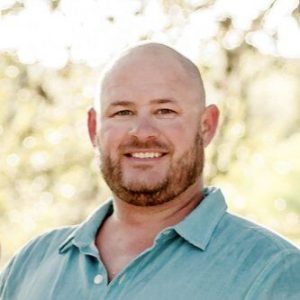 He's from Austin, Texas, and he has a thing for Virtualization. You guessed it! I'm talking about about Matt Callaway! Matt is coming to Tech Field Day 19!
You may already know Matt, through social media, VMUG groups and vBrownBags.  Just in case you're not connected with Matt, you can take care of that by connecting with with him at _vCallaway on Twitter, the web, or the Tech Field Day web site. If you're looking for a good book, he has a list of 'recommended reading' on his website, too. 
First things first! If you could have ONE super power, what would it be?
The first one I'd love to have, would have to be the ability to heal others from sickness and disease. Having a superpower of being able to fly, be invisible, time travel etc… to me, just doesn't seem to benefit others than only yourself. I'm sure it could benefit others, but would require other components. Don't get me wrong! I'd love to have all the commonly desired super powers, but I enjoy helping others in need.
What is your favorite movie?
My favorite movie, I'm not sure I have one that stands above another. Top Gun is up there in the top 3 for sure. I enjoy movies that are produced that tell stories about events that have happened in my lifetime. They are generally documentaries, dramas, action; i.e., Capitan Philips, Patriots Day, 13 Hours, Free Solo, Deep Water Horizon. Deadpool was a pretty awesome one too.
How do you perfect your ice cream?
I start with Blue Bell Vanilla Bean. I'll scope it into a bowl, coat it with hard shell Hershey's chocolate and then crush up some frozen Kit Kats and M&M's and POUR them on top. Oh sooo good!
Let's talk technology! What was your first computer?
I can't remember the very first. It was one with a turbo button I do remember that. The very first one I purchased myself was an e-Machines 233Mhz Celeron with 128MB RAM and a 30GB HDD. I added a CD burner to it, and 'high speed' internet. I was the king in my neighborhood.
How did you get into Technology and IT?
Curiosity. I wanted to know how things worked. When the "internet" was introduced to me back in 1993-ish, I was obsessed to writing down any URL I came across. Little did I know there would be millions of them. I didn't really think much about technology until early in high school when my buddy got a "CD Burner" and Napster. I was hooked ever since.
What do you do now?
My current role is Senior Manager, IS & Technology for a Molecular Diagnostic's laboratory here in Austin, Texas. I manage our day-to-day IT operations. Additionally I own the role of IT architecture, design, and strategy from a multi-datacenter level.
If you weren't working in IT, what would you be doing instead?
I've asked myself this question quite a bit. I'd probably do something around water (I grew up around water). Something like a marina manager/owner somewhere in the Florida Keys. Perhaps be a hired Capitan for private yachts. Nautical adventures of sorts.
What are your biggest challenges?
My biggest challenges are finding enough time to learn everything I want to learn. And build everything I want to build. I'm a creator by nature and to create you must learn first.
Where do you see IT going in the next 3-5 years?
I see IT going to the cloud in the next 3-5 years. Right!? But honestly, I see effectively everything in our daily lives relying on some type of 'IT'. As technology evolves daily, it will become simpler (on the surface), more agile, quicker, faster, smaller. Doing more with less. Humans have to start the A.I. fundamentals (which has already taken place), but I see machines becoming into themselves as we add the last several components to machine learning and A.I. to round out the logical and analytical capabilities of self learning of non-humans. Scary, huh?
What do you do in your spare time (hobbies)?
In my spare time, I try and golf as much as I can. Even though it's a love-hate relationship, it's nice to be outdoors. Anything outdoors, I really enjoy. It helps get the mind off the 1's and 0's. Hunting and fishing is another one of my hobbies that I enjoy seasonally.
How do you manage your work/life balance?
I work for a company that offers a nice work/life balance. My biggest struggle is allowing myself to turn 'work' off. When I get home I want to learn, read and continue to hone my craft and career. So I guess you could say I just close the laptop screen and go play GoldenTee (arcade golf) ,or turn on the TV to drown out the OCD let's-keep-learning mentality.
We are looking forward to having you as a first-time delegate at Tech Field Day 19. What are you most excited about seeing at the event?
I'm most excited about learning about new products and technologies from the companies I'll be a delegate for. Aside from that, I'm excited to meet and network with new people in the industry.
Thanks, Matt! This has been great! See you soon!
Don't miss a minute of Tech Field Day 19 happening June 26-28!