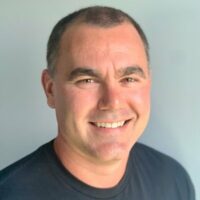 We are very excited to announce that Jerod Santo will be joining us as a first-time delegate at the upcoming Tech Field Day at NGINX Sprint 2020! Jerod Santo is the Managing Editor for Changelog Media and has been writing there since 2013. Growing up, Jerod wanted to be the next Michael Jordan. He didn't quite make it there, but now he's the Michael Jordan of Managing Editors, right? Let's learn a bit about Jerod straight from the source.
How did you get into technology and IT?
A friend in high school told me I'd likely qualify for the Scott Scholarship at the University of Nebraska, but it would mean I'd have to major in Management Information Systems. He was right and so I did. I've been in tech ever since.
What do you do now? Tell us a little about your current role.
I'm the Managing Editor of Changelog Media where I make podcasts and other cool stuff for software developers like myself.
What are your biggest challenges?
Time management, time management, and time management. We're a small operation with lots of BIG ideas, which means every instant I'm working on a thing is an instant I'm not working on 6 other things.
Where do you see IT going in the next 3-5 years?
I think we've been consolidating around a handful of big tech companies for far too long. There will be a reckoning (whether via regulation or otherwise) and I hope a scattering to decentralized alternatives.
What was your first computer? What was great about it? What is your go-to computer now?
My first machine was a Hewlett-Packard desktop PC. It was great because it ran Napster and Winamp flawlessly. I've been on macOS for over a decade now. My work machine is a 13″ MacBook Pro from 2017 that's beginning to show its age.
How do you manage your work/life balance?
I've worked from home for 10 years+, so work and life have been blending for many years. Kids keep me regular, because they thrive under regular schedules and fall apart when the schedule does.
If you weren't working in IT, what would you be doing instead?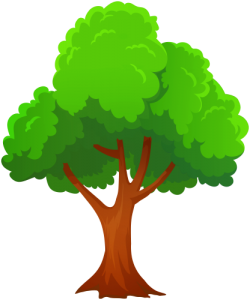 I didn't know this until it was far too late, but I take extreme joy and satisfaction in planting and caring for trees. If I had another crack at it, I may have been an arborist.
What do you do in your spare time? Do you have any hobbies?
My wife and I have six children, so their hobbies become my hobbies. Thankfully, the boys are interested in things I'm interested in. Namely: basketball, baseball, and video games. I'm a Christian and a student of the Bible, so what's left of my time is dedicated to that pursuit and fellowship in our local church.
What are you most excited about seeing at the event?
I've only ever used NGINX as a proxy/front-end to application servers running different technology stacks. I hear people are using it to do creative and interesting things directly, but I've never seen that in practice. I hope to.
What is the coolest thing you're working on right now?
I'm in the process of developing a news/comedy show for developers. This is our first big push into video and my first real effort at comedy. It's intimidating!
Who inspires you?
People who sit (or stand) at their computer all day and create amazing digital things with nothing but their mind, their experiences, and their skills.
What superhero movie character would you like to be and why?
Superman, of course. He has all the super powers.
What is your favorite thing about what you do?
Every day is different. The only constant is change. Global impact is readily accessible from the comfort of my home office.
If you won the lottery and could retire, what would you do with your time?
Bears. Beets. Battlestar Galactica.
Thanks for sharing, Jerod! It's safe to say that we're glad you didn't become an arborist yet and are choosing to work with us instead. Be sure to connect with Jerod on Twitter at @JerodSanto or on the Tech Field Day website. We look forward to seeing him in action as a delegate at Tech Field Day at NGINX Sprint 2020 from September 15-17!